11 Best Office Chairs for Neck Pain In 2020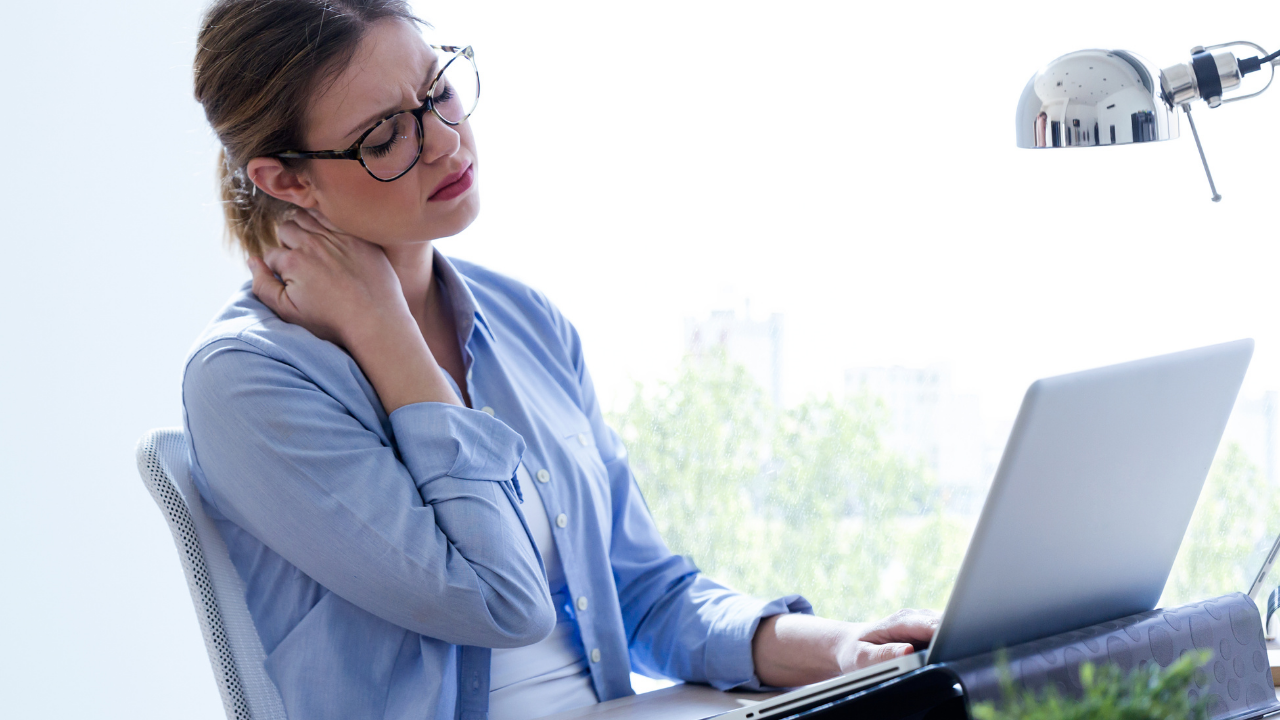 The office chair is a basic key to optimize productivity at work. Choosing the best office chair for neck pain is just as important as choosing a good mattress when we think about our rest at night. The question is how to choose an office chair in which you can spend 8 hours a day and not get tired? You want to make sure your neck does not hurt and your back does not go numb while you sit there. The most expensive and important part of an office chair is the mechanism. A good design can last for decades, while a cheap fake can be deformed within a few months.
In this article, we will discuss the 11 best office chairs for neck pain in 2020 that provide required neck support and immensely reduce neck pain.
Important Characteristics to Relieve Neck Pain
1. Seat adjustable in height: For the simple reason that not all of us have long legs, seat adjustment capability is a must. Your feet must rest on the floor and your hips and knees must form a 90º angle for optimal comfort.
2. The armrests must be adjustable: This is extremely essential for the neck. Just as we don't have the same legs, neither do we have the same arms! Your forearms should rest comfortably on the armrests while your elbows are close to the body. If you can't bring your elbows close to your body while you're supported, it is too high. If you cannot comfortably contact the entire forearm, it is too low. We measure all of this by sitting correctly in the chair.
3. Size of the chair: There are more characteristics to take into account, such as the width and length of the chair and the back support, but that is more intuitive and as soon as you sit down you'll notice if you are comfortable or if the chair is too large or small.
4. Reclining backrest: Another important detail is if the backrest is reclining at the angle we want or if it is fixed. Most are reclining. This is important because if the backrest is pushed too far back, your neck will suffer in your effort to stay upright.
5. Headrest: The headrest is the most important factor that plays a pivotal role in reducing neck pain by providing necessary neck support. This component is usually an extra accessory that most companies sell separately. This is especially important for a tilting chair so that the final posture does not end up damaging the neck and back.
Best Office Chairs for Neck Relief
Herman Miller's chair is one of the most iconic chairs within ergonomic office chairs. In the seat and backrest, 8 latitudinal zones of variable tension, tighter at the edges and more lenient where the body makes contact, wrap the model and provide greater comfort and ergonomic support.
This chair offers total spinal support, that is, calculated and localized support that moves the skeletal system into a situation that gives strict spinal support. This is accomplished both when the person is still and when moving, to provide more active support.
The tilt of this Herman Miller chair lets you move with your body in such a natural way that you can switch from face-forward to reclining positions intuitively. The updated, slimmer tilt mechanism provides an even smoother experience of movement (and stasis) to the caregiver through a smoother path and perfect balance point. It is developed to hold you in contact with the back of the chair and monitor your progressive movement throughout the recline range. In our opinion this is the best office chair for neck pain.
Pros:
Breathable mesh: The film allows air, anatomical heat and steam to flow through the seat and back to assist in maintaining a comfortable and even skin temperature.
Offers the best posture: Adjustable single pads stabilize the lower back of the spine to mimic that healthy standing situation.
Hybrid structure: This keeps the body in healthy alignment.
Adjustable seat: Seat is made up of a graphite frame and fabric with a black arm pad.
Cons:
Tilt is limited
Sophisticated design that might be too complex for some
Steelcase Gesture is the first office chair designed to support our interactions with current technology and is inspired by the movement of the human body.
In this chair, the whole load goes to the mechanism, which extends the service life of the goods every five times. This chair allows you to adjust the back, holds the centre of gravity, makes it possible to lean back and relax.
The Gesture backrest and seat move as a synchronized system that creates a custom fit, following the movements of each user to provide optimal and continuous lumbar support. The backrest accompanies the user with each device and each posture.
Gesture's arms move like the user's arms and allow them to be closer to their work. Both when texting with their Smartphone and when using their keyboard or tablet, the user receives support for their arms and shoulders.
Gesture takes into account the great diversity of constitutions and preferences when it comes to sitting, adjusting to respond to the individual needs of each person. Users can regulate Gesture as quickly and easily as they adjust their posture.
Pros:
With its shape and contour, the Gesture seat distributes weight and is comfortable for long periods. It is flexible in its perimeter to allow a variety of postures facilitating adequate circulation in the legs.
Gesture's arms are intentionally mounted behind the hip to support a wider range of postures and people.
Headrest and lumbar support are present.
Cons:
The height range is limited.
Hard floor caster wheels require special cleaning.
The headrest cannot be detached.
The Healthy Back X Chair can be adjusted in height and also allows an inclination that can be automatic according to body weight or can also be left fixed, making it ideal for people who need to sit for long hours and maintain good posture. The interesting thing about this model is that it includes spare screws and also an additional wheel, so you can rest easy because if something breaks, you can replace it without having to call technical service.
This chair has a water and stain-resistant feature as well.
Pros:
Molded foam seat: High quality and soft cushion provides significant support to back and hips and helps to relieve pain.
Adjustable headrest: This relieves neck strain as the headrest angle can be adjusted.
Dynamic and variable lumbar support: Back support is present.
4D Armrest: Arms are adjustable and breathable mesh allows prolonged sitting.
Cons:
The headrest is limited and fixed.
This ergonomic chair can swivel accordingly. The right ergonomic chair is one with comfortable padding, good back support, and adjustable lumbar support. These are the characteristics that ensure you a recommended posture during your day and that without a doubt all the models in this category have, one of the most valued on our website. Studies show that choosing an appropriate ergonomic office chair is of great importance.
Pros:
The high back is fully adjustable, thus making this chair a good choice as an office chair.
Durability: The presence of upholstered leather makes it a high-quality chair.
Thick padding allows maximum comfort
Adjustable tilt
Seat height can be adjusted.
Flexible armrest flips up according to requirements.
Cons:
This Duramont chair has many adjustable features that make this chair one of the best for office use. This is the only properly regulated chair that promotes positive dynamics, will promote blood circulation to your muscles, and relieve pressure on the vertebral discs (which suffer greatly due to the high number of hours spent in front of the computer). The chair is easily adjustable and has a wide seat.
Pros:
It has lumbar support with height to support your back
It has armrests long enough to support the entire arm of the worker.
Like a swivel chair, it allows you to turn to the same place
Breathable mesh keeps your back cool.
Cons:
The lumbar cushion is absent.
Weight capacity is limited to 330 pounds.
This is a chair with an elegant, executive appearance, designed especially for offices. It has a full 360 ° turn and its wheels are made of nylon and polyurethane so they can slide smoothly, silently, and without scratching any type of pavement.
It has an unbeatable tilt system from 90 ° to 112 °, just by unlocking the lever out and leaning back. If you return the lever inward, then the chair returns to its original 90 ° vertical position. This type of ergonomic chair is made with extremely resistant steel materials and is covered with the most comfortable and soft materials to feel that the back, spine, and neck rest freely. On the other hand, it can support large weights, up to 265lbs.
Pros:
Improves posture: The backrest is curved, and has adjustable lumbar support for each person.
Backrest: It has a mesh design so that both your head and back remain cool.
Adjustable Height: You can adjust the height to your liking with the 100% certified class 3 gas spring.
Back in Motion technology: This improves core strength and flexibility and also provides support to your neck.
Cons:
Cleaning: Clean with soft products and a damp cloth, to avoid damage to the chair material.
Height: It has a particular limit; it does not go so low the level of the chair.
This Jete ergonomic gaming chair has an impressive and very professional design. It can support a maximum weight up to 300 pounds. It has padding with deformation-resistant material, which makes it very comfortable and durable. On the outside, it is covered with a material that simulates leather. The wheels that it incorporates are resistant, made of polyurethane, and allow 360-degree rotation, which makes the chair very comfortable to use.
The design is intended for people who measure less than 1.75 since the backrest has a height of 71 cm, this allows a correct posture, relieving the load on the spine. It has a padded headrest that allows you to relax your head and also padded armrests so that all surfaces are very comfortable and also relieves neck pain.
Pros:
Comfort: All surfaces are padded, this avoids having friction with plastics and makes you sit for longer hours.
Wheels: They are of good quality and slide very well.
Cons:
Assembly: It is not complicated, but it is somewhat laborious.
This office chair has a special design on the headboard that allows it to be adjusted in height, so it is useful for tall people since a common problem with chairs is that they usually have a somewhat short back. The seat is padded, it has a 7 cm sponge surface, therefore it is very comfortable to sit for several hours. In turn, the back is made of breathable mesh, which is appreciated in summer, because this mesh allows air circulation.
It has many adjustment options, you can adjust the height and angle of the headrest, also the height, depth, and inclination of the backrest and the tilt tension, so that you can have a very adaptable chair. The chair can be reclined from 90 to 120 degrees and contains a button that allows you to lock it to obtain a suitable posture. The headrest also gives the possibility of adjusting the tension of the same that would be the stiffness, this can be achieved using adjusting screws at the rear.
Pros:
Assembly: It has a manual that is very easy to use.
Breathable backrest: It is a very interesting feature for an intensively used desk chair.
Cons:
Headrest: During tilting, it does not remain firm in one position, although it is comfortable, it can be difficult to get used to.
Assembly wrenches: They are somewhat small compared to the screws and do not allow a good force to fit the chair well.
This Bilkoh mesh chair has a large and comfortable seat that allows you to sit comfortably without stressing your back and be able to stay for long hours without fatigue. The backrest has a breathable fabric material, which makes it very good for summer days, where other polyurethane chairs can be very hot. The design of the chair is ergonomic, with a curved format, it is 49 cm high and allows good support of the spine to be in a comfortable position.
The base is a star-shaped foot that contains 5 support points, allowing great stability, it also contains a gas spring, which allows you to adjust the height of the chair with comfort, allowing it to support a weight of 150 Kg.
Pros:
The wheels are plastic and polyurethane-coated, this makes them quite resistant, and also makes them slide easily, without obstacles on the road.
Easy assembly: It has a manual with precise instructions to assemble the chair.
Armrest: The armrest is made of plastic and is adjustable in different heights and also in inclination so that you can find a combination that is useful for you.
Cons:
It is a small chair, so it does not have a large backrest, therefore it can be somewhat uncomfortable if you are very tall.
The weight support is limited to 330 pounds.
Backrest: you have to treat it carefully because the mesh is somewhat fine.
Designed with a breathable mesh backrest and air-padded fabric seat, this Hon Ignition chair will offer you additional comfort while sitting for long office hours. Besides, the ergonomic design also adds a comfortable seating experience. The seat can be adjusted in height to your preference. This chair is not for everyone, it has a small design, and it's been especially designed for thin people. If you're thin, then you must go for this chair.
Pros:
Mounting: Comes with an instruction manual for easy mounting.
Cons:
The wheels: They are somewhat hard; they may damage a surface such as wood or the like.
Headrest: The design makes it lean back too much when you lean into it, which can be awkward if you're not used to it.
Office chairs are essential elements if we want to work for long hours in comfortable positions, for this important reason the Ergo-human high-back chair has a fusion of quality materials; a strong structure in chromed metal from its base blades and black polypropylene that adapts to the cushioned foam seat upholstered, the black color covers and its backrest with adjustable lumbar support ends in a height-adjustable headrest and inclination.
Pros:
Chrome base and black mesh enhances the comfort level.
Presence of high-quality headrest ensures neck pain relief
Back-angle is adjustable as well as the height of the chair
Cons:
The headrest is not removable without some special tools.
Overall, an office chair should be supportive and able to swivel, adjustable in height and angle of inclination of the seat and back, as well as adjustable in the distance of the back from the front edge of the seat. Its best if the adjustment of each parameter is independent, easy to carry out and secure once changed. It should have required neck support, which is an important factor to determine comfort level.