Best Office Chairs for Scoliosis in 2020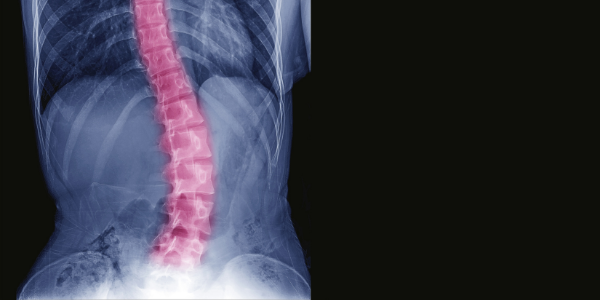 Scoliosis is a condition of the spine where it curves slightly sideways. This curvature of the spine can vary from mild to severe, which can cause visible deformities in your skeletal structure. It can occur due to various factors which include heredity, injury, etc. An office environment requires workers to sit for most of the day which can make such conditions worse. If you have symptoms of Scoliosis, it is important to take preventive measures to keep it from getting worse. Here, we have listed some of the best office chairs for Scoliosis:
Herman Miller Embody is one of the best office chairs in that it provides phenomenal support and balance. It is an ergonomic chair that was designed using the expertise of 20 different physicians and PhDs. They helped come up with an office chair that provides the best support for the spine and hence it is great for people with Scoliosis.
This masterpiece was created combining several technologies, such as pixilated support, backrest adjustment, adjustable armrest and four different layers of support. This chair divides the weight for a perfect balance and you can adjust the backrest according to the curves of your spine for maximum comfort. All the features of this chair combined make this office chair ideal for people with scoliosis, and using this chair can prevent it from getting worse. If you are someone who works at an office daily and has to sit for hours, it is wise to invest in a chair that is good for your back in the long-term and keeps you in a healthy shape. This one is top notch.
This is the classic Aeron chair redesigned for maximum support and comfortable functioning in an office environment. The redesigning involved advancement in every aspect of the chair with the help of the research of two decades.
This Aeron task chair is designed to help you focus on work in the office and for a perfect recline to relax as well. This chair includes an 8Z Pellicle Elastomeric Suspension seat and backrest that provides the ultimate ergonomic support to your back. This feature makes this chair very good for people with spine conditions. The right fit is important for your body to relax perfectly and provide good support when you are working in the office. It comes in three different sizes so you can choose the seat that fits best. The tilting action of this chair helps your body to shift and move smoothly by maintaining good balance. The Herman Miller Aeron Task Chair provides remarkable lumbar support and a fully adjustable armrest as well.
The Ergohuman high back swivel chair is a highly adjustable chair that you can adjust according to the needs and functioning of your body in an office environment. It comes with three different adjustment angles that you can lock when you attain your desired angle in the chair.
This chair provides an adjustable armrest and lumbar support with adjustable height for maximum support to your entire back. This chair works with a synchro-tilt mechanism that makes sure that you sit in the perfect posture for your back in the long term. It comes with a headrest as well, which can be adjusted according to your height and is great for the people who generally suffer from neck pain. It is great for sitting while you focus on work and for reclining whenever you need a break. Maintaining a good posture helps prevent conditions like Scoliosis from getting worse, and this chair is perfect for that. High back chairs are ideal for people with back problems like scoliosis as they provide maximum coverage of your spine, including the headrest that leads to increased comfort and support.
This chair is designed by reputed ergonomic experts to provide you with maximum ergonomic support while you focus on work each day. The office environment often requires sitting down for hours which can give you various back problems or worsen any pre-existing problems if you don't have the right chair to support you.
This ergonomic chair has a high backrest for evenly distributed support for your entire back. It is made with a breathable mesh that maintains the right temperature for your body for long-term sitting. This is an ideal chair for your sitting posture and midday reclining with adjustable backrest and armrest as well. It has flexible reclining abilities to deliver the best ergonomic support which is healthy for your spine. This chair is designed for smooth movement of the body according to your everyday work at the office. This chair can be great for office seating, especially for people with Scoliosis.
This Flash Furniture high back office chair is a highly comfortable chair that cradles the most important parts of your back and provides great ergonomic support to them. The material of this chair is a soft fabric for a high-level of comfort which is great for people who suffer from back pain and neck pain as well. It is a great office chair that can provide you with an adequate posture while you work in an office, and it helps you relax with its remarkable reclining abilities. You can adjust the chair according to your body.
This chair is stuffed with foam which gives you the comfortable feeling of sitting on a couch which still focusing on good posture, which is important for your body. If you have been struggling with back problems that cause pain, investing in a soft chair that supports and comforts your back is highly recommended. The soft material of the chair helps ease pain and maintains comfort for a long period of time.
Sitting down for hours daily can be the root of a variety of back problems, and it can contribute to the pain and complications associated with Scoliosis. These chairs are made with the help of years of research in understanding and revolutionizing the science of sitting. The money you spend on these long-lasting office chairs will prove to be well worth the investment, as every part of your body holds the utmost importance and deserves only the best.