11 Best Office Chairs for Short People in 2020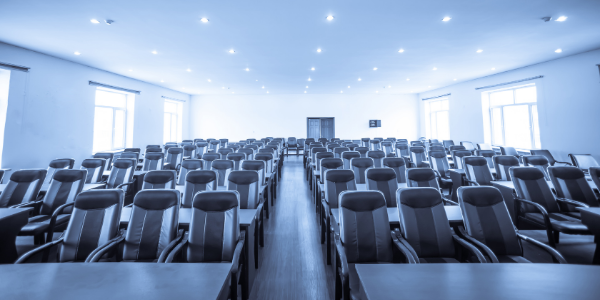 If you are going to market to purchase a comfortable chair, there are many factors which have to be considered to allow maximum comfort. The most important factors are armrest, back, ergonomics materials, price, maximum weight, wheels, rigidity and comfort, and last but not least, inclination. You should find a chair in which your head has some support and is also not too hard, if it must be firm and durable. In some chairs, you can customize and change the design easily by changing the armchair cover. We have found the best office chairs for short people here.
Throughout various offices, people that work 9 to 5 jobs often have to deal with chairs that are built for the average stature and height of an individual. However, this begs the question, what do people that lie below the average height scale do in terms of office comfort in the form of office chairs? They are left to suffer alone, more often than not. However, fortunately, for shorter people, a large variety of comfortable and economically reasonable chairs are readily available online. In this blog, we will share the top 11 office chairs that will be helpful for shorter people.
1. Herman Miller Aeron Chair Size A
Overview:
For people who don't have a higher stature and are forced to suffer the wrath of taller chairs, this chair is indeed a blessing. This chair comes in different sizes for most body types. Size A is perfect for people who are short and seek a comfortable chair with high-quality materials.
Pros:
· Apart from an iconic look, it has got multiple adjustments, which include armrest and backing.
Cons:
· The only downside to this chair is that the seat depth is not adjustable.
2. Duramont Ergonomic Office Chair: Adjustable Head & ArmRests, Seat Height – Reclines
Overview:
This is a state of the arts chair and is definitely worth it since it can be easily installed and has high-quality fibers that ensure comfort for people who are working long days at the office. It has lumbar support and rollerblade wheels. Other than that, you also get to return it within 90 days if you don't find the chair appealing.
Ergonomic chairs have a robust appearance, however, these types of chairs are really designed to adapt to body postures, especially for people with short height. As the prices of the chairs go up, you will find designs that, at first glance, will captivate you, but not always the most expensive is the best option, so be careful with this detail, look for comfort, not the price or the appearance in its entirety. Ergonomic mesh chair Samurai S-3 is very popular with customers.
Pros:
· It has a high back with breathable mesh and thick seat cushions.
Cons:
· However, its drawback is that the headrest is integrated.
3. Ergo-human High Back Swivel Chair with Headrest, Black Mesh & Chrome Base
Overview:
If you're a short person and are in need of something both comfortable and stylish, then you're in luck because the Ergo-human High Black Swivel Chair is just what you need. It contains pneumatic cylinders that can easily raise or lower the chair quickly. The height is also adjustable, and the pivoting armrests help with a variety of postures and help the user stay comfortable for a long period of time.
Pros:
· The tension spring, as well as lumbar support, is not very strong.
Cons:
· The good part is that this chair has pneumatic cylinders that can easily lower or raise the chair quickly, thus making it a good choice for people of all heights, especially people with short height.
4. NBF Faux Leather Petite Office Chair
Overview:
Even though the NBF Faux Leather Petite office chair may require proper assembling and come unassembled, it is one of the best chairs for people who are shorter as the chair comes with an additional cushion to guarantee comfort. The consistent good reviews are also one of the major reasons why this chair is ranked as one of the best chairs of 2020.
Pros:
· Important feature is that the armrests are adjustable. It is durable and easy to clean due to 100 PVC free black polyurethane, providing required comfort to the user throughout.
Cons:
· However, there is no headrest. Also, the seat angle cannot be tilted either.
5. Steel Case Amia Task Chair
Overview:
The Steel Case Amia Task Chair has been one of the famous chairs throughout the entire decade. It has been warranted, and weight tested up to 300 pounds with no reduction in performance. It also consists of a system of flexors for back (lower) support as well as four way adjustable arms that move in all directions to support you in any posture.
Pros:
· Its lumbar support is adjustable and can also support overweight people. It can slide up and down.
Cons:
· It can't be used as an executive office chair.
6. Executive Office chair by Serta Works
Overview:
Another chair that guarantees comfort throughout tiring long days at the office for short people is the Black bonded leather chair by Serta Works, which is a good executive chair for your office, to keep you comfortable all day. It allows you to choose between sitting and standing and can be adjusted accordingly. This chair consists of thick layered pillows and upright and adjustable armrest, which is also connected to keep your thighs and your back's posture straight and perfect. It is available in many colors.
Pros:
· It has a unique feature of back in motion technology, which actually maintains sitting posture to avoid back strains.
Cons:
· It does not have lumbar support, something which is very important in ergonomic chairs.
7. SIDIZ T50
Overview:
Another famous chair used by people around the world is the SIDIZ T50, which is easily customizable. The SIDIZ T50 has been tested according to the BIFMA standards. The S curved backrest not only presents modern and sophisticated looks but helps to distribute your weight equally, whereas the adjustable tilting functions make this chair easily customizable according to the customer's desire.
Pros:
· It is not only durable and breathable but also practical and beautiful.
Cons:
· The only disadvantage of this chair is that it has fixed headrest and can't be moved.
8. AK Racing chair
Overview:
The AK Racing chair with a good mechanism of height adjustment is a commonly used chair, which is a good choice for short people as its seat height can be adjusted. It comes with adjustable armrest, headrest, and is optimal for people who aren't as tall because this chair can prove to be quite helpful for petite consumers. Its tilt positions can be locked, and it can support maximum weight up to 400 pounds. It also comes in different colors and can be used for long days at the office without feeling tired.
Pros:
· Suitable for people who want to get multiple functionality and convenience for a reasonable amount of money.
· Its height can be adjusted.
· Advanced rocking function.
Cons:
· This chair can handle limited weight.
9. Alera ALE Series – Multifunction Chair
Overview:
Shorter people more often than not are forced to purchase chairs that are way too big or comfortable for someone of their stature which is why this comfortable chair is the optimal solution. It is a cost-effective choice. It has been designed for petite users and can be easily assembled without the help of screws.
Pros:
· It has a 3 lever multifunction system that offers control of the forward tilt as well as seat slide.
Cons:
· However, some low-end materials are also utilized in constructing this chair.
10. 9to5 by Humano – Ergonomic Office Chair
Overview:
Another amazing chair for shorter people with its advanced ergonomic design is the 9to5 Executive Ergonomic Office Chair. This chair comes along with its innovative technology for lumbar support. It not only makes office work easier but also helps to make the user stay comfortable for several hours. It also comes with a 30-day warranty incase the customer does not find the chair appealing. Some features of the 9to5 executive chair also include; fully adjustable armrest and headrest, high durability as well as easy installation.
Pros:
· It has an adjustable 3D armrest, lumbar support, and also gray mesh headrest.
Cons:
· Available in limited size
11. NOUHAUS Ergo 3D Ergonomic Office Chair
Overview:
The NOUHAUS Ergo 3D Ergonomic Chair is the ultimate chair for short height people with its adjustable armrest. The Elasto Mesh installed within the chair offers comfort to the user throughout a long span of time. The Mesh Headrest can be adjusted, and armrest can move in all directions in order to suit the user of the chair. It is not only recommended for office work but also for gaming as the breathable material used in making this chair helps to avoid both stickiness as well as sweat.
Pros:
· The executive swivel chair has the ability to move easily and that the wheels are made of sturdy material, the structure that supports them, and joins the seat must be made of steel, not plastic. In this way, the weight will be really supported.
· It has 3D Lumbar Support, 4D adjustable armrest, and extra blade wheels
Cons:
· This chair comes in limited models. This is the reason why customers have limited options to select from.
What to Look for When Selecting a Chair
As for the design, although there are several that adapt more easily for shorter people, look for the one that suits your height, one where the head has a good backrest and you do not have to strain too much to stay with your back on the backrest. We hope this blog has given you a few ideas into chairs that may work well for you!