Best 11 Tall Office Chairs for Standing Desk in 2020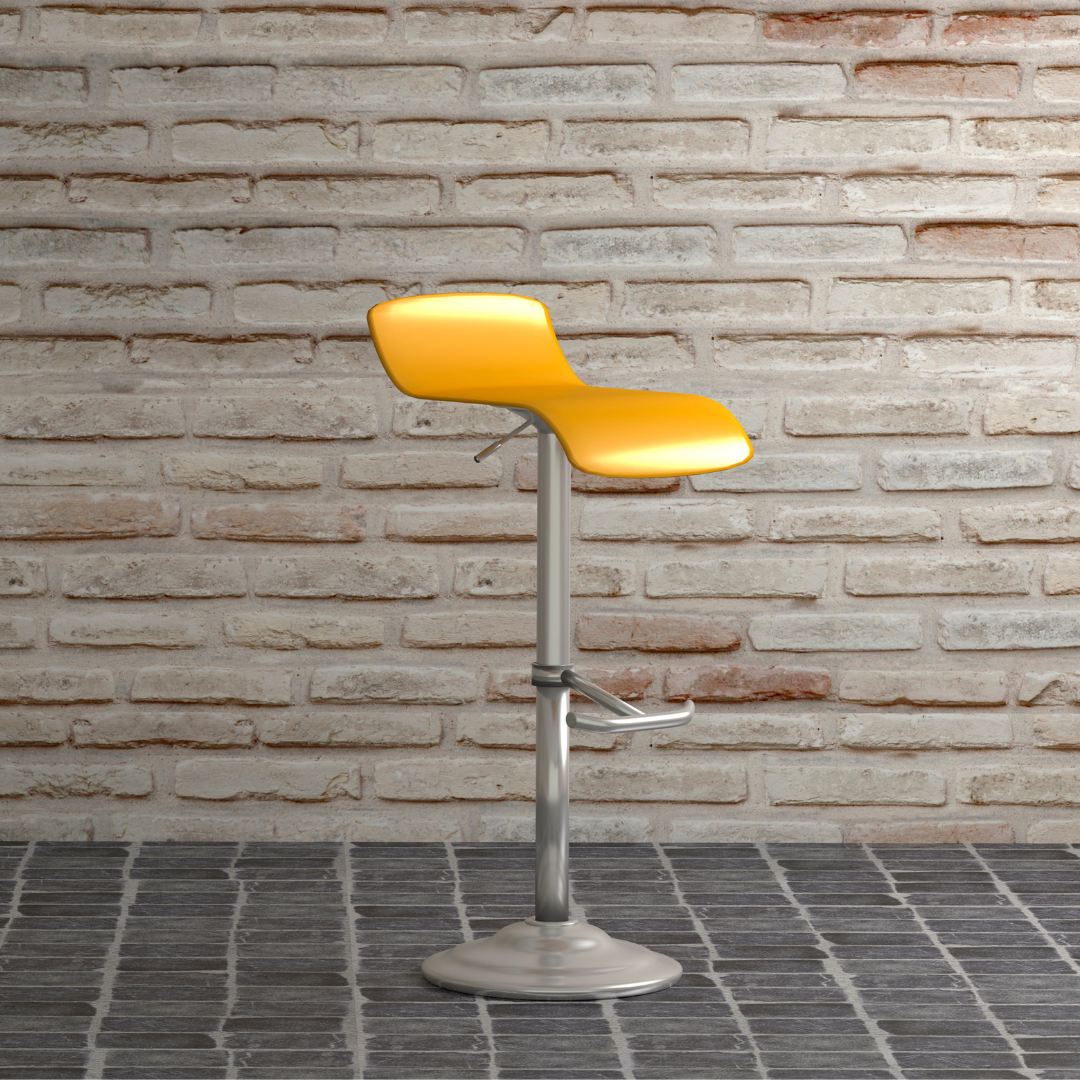 Posture is essential when you are working on a computer in a sitting or standing position. Whether you are watching movies, coding for hours, or working on an important presentation, sitting at a desk for long hours is not an ideal situation. Therefore, let's discover the best office chairs to work with, exploring their quality and price comparison. Change the concept for better quality!
In this article, we will discuss the best standing desk chairs for all kinds of standing desks. It's important to select the best ergonomic chair for you and the furniture that best suits not only your budget but also your body.
How to choose the best tall office chair for a standing desk?
Back: Whenever you select a chair, it is important to check if it has a proper backrest, as inclinations and curvatures play an important role in providing support to your back over long periods.
Height: Height is a significant factor too. Height should be adjusted according to the ease and comfort of the user. The height of the chair should allow the user to sit properly with feet on the ground and in such a way that it is tolerable for a couple of hours.
Turning: The angle of turning the chair around is an important factor. Several chairs can swivel around at an angle of 360 degrees. You can use such chairs to move around to quickly get something which is nearby. Using this feature, you don't have to get up again and again.
Reclining: The reclining feature is an important factor when it comes to taking short breaks after every hour.
Armrests: The selected chair should have armrests to rest your arms on so that you can rest timely and avoid discomfort during long working hours, especially when it comes to working from home.
Lumbar support: You should select a chair which has lumbar support. It is responsible for providing necessary support to the lower spine.
Seat padding: The quality of seat padding plays an important role in delivering necessary and constant support to the user. The seat padding should be able to bear the weight of the person sitting on it. Hard seat padding will be very uncomfortable after long hours at the office.
Top 11 Tall Office Chairs for Standing Desk
While these models are a bigger investment, they tend to have better functionality, including swivel systems, padded areas, armrests, and much more. The following are some chairs that are ideal for both sitting and standing.
1. Flash Furniture Mid-Back Drafting Chair – Black Mesh with Lumbar support
The Flash Furniture mid-back drafting chair is an ideal model for desks in the office. It has an ergonomic design that can be adjusted according to your most comfortable position. It is manufactured with high-quality materials and has a robust design to show good resistance to constant use, as well as being very easy to clean. It is a product that has good elasticity, so it is resistant to wear. It has a padded seat to provide you with greater comfort and shows great resistance to deformation. This chair also has wheels to facilitate movement thanks to the fact that they have great freedom of rotation.
Pros:
Melrose Gold Frame is present with flip-up arms
You can use it on any type of floor, such as parquet, laminate, tiles, and much more
This is a drafting chair with adjustable height
It is made of a metal with good resistance, and that also provides a plus to the design
Cons:
2. OCOMMO Standing Desk Chair for Standing, Leaning, and Sitting
This is another design that is quite ergonomic and has a turning system that makes it easier for you to use. The OCOMMO includes a headrest area for greater rest for your neck during the workday, and you can also adjust the height. It includes a pair of armrests that adjust to your height and dimensions. These chairs are made up of a textile that does not generate discomfort after long hours. It has padded areas so comfort is complete, and it is ideal for those who have constant pain in the hips or back. Its structure is made of highly resistant materials that also contribute to the stability of the chair and allow you to perform different movements throughout your day.
Pros:
Adjustable height
An anti-fatigue mat is present
Very simple assembly
It has an anti-slip mechanism due to its sturdy and stable base
You will be able to make adjustments to the seat, the tilt of the backrest, the armrests, and the neck
Cons:
Limited as a stand-up chair against a standing desk
3. Standing Desk Posture Chair by Tech-Orbits
The seat on this chair has a firm and stable design, and it adapts to 8-hour work shifts, giving you great comfort during your day. The height is ideal so that you can position yourself comfortably, and it adjusts to practically any type of desk. This model has a robust design for greater durability and resistance to constant use. It also includes foam in the seating area to provide greater comfort when sitting and avoid hip discomfort.
Pros:
Ergonomic leaning chair which has an anti-fatigue mat
This stool has an adjustable height
Serves as a sit/stand chair
When lifted to standing height, the seat doubles as lumbar support
It helps to improve posture
Cons:
No tilt option is present
4. HON Volt Task Stool
This is a model made in a beautiful black color that allows you to place the chair in practically any office. It has a structure made of highly resistant wood which provides stability and durability to the product at all times. You can adjust the height thanks to the lifting system it has, and it can support a large amount of weight, with a maximum of 90 kilos (almost 200 pounds). It is ideal to adopt free positions since it has reclining systems to rest the back from time to time. It gives your hips and pelvic area the ideal position to rest and stay comfortable. It has a breathable property so you're comfortable during long work hours. Its back is one of the main attractions of this chair as this contributes to the well-being of the muscles in the area.
Pros:
Super comfortable and stylish
A durable high back chair
An ideal choice for sitting and standing
This chair has a wide height range
Sharp looking geometric design makes it special
Cons:
Limited as a leather office tool for a standing table or desk
5. Ergonomic Office Chair – Home Office Chair by Ensien
This Ergonomic office chair has adjustable armrests to give you greater comfort and freedom when using it; it adapts easily to any type of desk. In addition to this, it has a headrest so that you can eliminate the tension in your neck during 8-hour workdays. It includes an inclination system so that you can adjust the back.
This chair also has a breathable mesh that gives you greater comfort. The structure is made of a highly resistant metal structure that ensures the durability of the product. In general terms, the design is robust to give you great resistance to constant use of it. It has a great weight resistance capacity, obtaining a limit of up to 135 kg, so it can be used by practically anyone.
Pros:
Breathable cushion
Multi-function adjustment
The metal base is present
Easy to install
Stable and sturdy chair
Cons:
Although the cushion is breathable yet ventilation is difficult for long hours due to thick padding
6. HBADA Ergonomic Office Chair, Height Adjustable Executive Chair with Flip-Up Padded Armrest
The HBADA Ergonomic chair is another reputable office chair brand and for good reason. It is extremely robust and has one of the best reputations on the market. It has the possibility of lowering its comfortable backrest at a 135º inclination angle, rotating 360º on its mobile legs, and providing perfect lumbar support. This chair has been specifically designed to accommodate the new postures created by the modern and comfortable workplace. It will make it easier for programmers, clerks, gamers, and managers. It is one of the best office chairs on the market. This chair has been designed to improve interaction with technology, adapt to movements, and provide persistent back support.
Pros:
Solidly built and able to glide effortlessly across the floor
The seat and back are padded and covered with the highest quality materials
The inclined tension feature allows you to have support, no matter how you sit in the chair
The gesture has the largest range of adjustable features compared to other competing designs. The adjustable parts can be changed independently of each other, which is a great advantage
It boasts a height-adjustable armrest that offers full support for your arms. The armrest allows 360-degree movement, allowing you to support your arm anywhere you need to
The design is compact compared to other ergonomic chairs and comes with multiple finishing options
Soft, rounded, and flexible edge takes the pressure off your legs
Cons:
Heavier than some competitors (but this could be beneficial if you prefer a stronger feel)
A little bulkier in shape and size, and it lacks a sleek look
7. XIALIUXIA Mesh Mid Back Office Chair
This is a comfortable desk chair, made of a durable nylon mesh and high density foam on the seat. It features a large and sturdy base, solid sliding wheels and SGS certified gas cylinder, capable of supporting up to 150kg. This chair is quipped with a dense mesh backrest, which allows for better airflow, keeping you from sweating during your work day.
Pros:
It is well padded on all sides and is adjustable in height
Rolls gently on the ground
Maximum weight capacity: 150 kg
Cons:
Fixed armrest
Fixed backrest
Short life span
8. SPACE Seating Deluxe Chair
This is an office chair with adjustable headrest and armrests with the advantage of being breathable, comfortable, and reliable. It can support a maximum load of 200Kg. You can tolerate it for a long time as it can provide support for your waist and head. This chair reduces physical fatigue and pain if you work for long hours. It includes adjustable headrest and armrest; you can adjust the seat according to your needs. Besides, the mesh chair is breathable, and the seat sponge is comfortable.
Pros:
The backrest of the chair adapts to your movements, thus providing great support to your back.
Regardless of whether you are bent over or reclined in the chair, it will ensure that support is consistent across your lower back.
The backrest is adequately narrow to avoid any obstruction to the movement of the hands.
It is sensitive to your movements and automatically distributes your weight to avoid stress.
The chair can automatically adjust according to the movement of your back, thus giving uninterrupted support to the lower back. This, in turn, increases blood circulation in the body and helps you relax properly.
Pneumatic seat height adjustment is present.
It has a padded mesh seat and also air grid back.
Cons:
The maximum adjustable height is 20.6 inches, which may not be enough for a tall person.
9. Ergonomic Drafting Chair with black nylon frame
For people who need a little longer time at the computer, this Ergonomic chair will be a good option, and you can work in a more relaxed manner. Lumbar support will help support the spine more comfortably throughout. The full tilt mechanism allows the backrest and seat to be adjusted together, and you can rest when you are tired from work; you can also adjust the chair height according to your work needs. This chair performs 360 degrees of rotation.
It will provide you great support, along with safety, as all chair parts are made with the highest quality, with longer use time, and all accessories pass the BIFMA test. The whole chair is covered by PU, includes armrests to relax your arms, and is very easy to assemble. Carpet casters are present in this chair to serve as a standing desk chair.
Pros:
Deep, multi-layers do a great job of providing a soft, comfortable feel
A complete lumbar support that ensures that you will feel good even after a full day at the office
This chair is made of glued leather, which is environmentally friendly. Adhered skin also provides longevity and durability
Active Seating Technology has been designed to ensure that you get full-body support throughout the day
The most important adjustment of the height inversion, as well as the tilt function, increases the comfort of using the chair
Weight capacity up to 300 pounds
Cons:
Bonded leather tends to get hot (absorbing body heat) when used for long hours without resting.
Limited adjustment options
10. XIALIUXIA Ergonomic Bar Stools Counter, Swivel Standing Desk Chair
This ergonomic bar stool can support up to 120 kg, which is an important feature. The seat height of the chair is between 43 cm and 60 cm. The ergonomic seat design of the chair will provide you comfort and relaxation at any time. Moreover, the 135-degree angle of this recliner chair makes your work more efficient and productive.
Pros:
The backrest is bigger and stronger for a person who has a wider shoulder; the 3-degree gas canister can support 120kg at maximum
With gaming chair design, good-looking fashion can satisfy your different daily demands with ease, no matter in the office or home
Cons:
Limited angle to move the chair
11. YI SHENG-S Office Work Chair
If you select this model, you can gain comfort with this large chair and its enveloping structure, whose backrest will make you adopt the correct position while working. The seat cover, the armrests, and part of the backrest are made of a material that is very easy to clean, and the upholstery padding contains a thick, deformation-resistant sponge.
Pros:
The starbase has 5 strong polyurethane wheels. This chair is capable of supporting up to 130 kg
It is stable and safe, it also includes a footrest that can be removed or retracted, and the backrest is reclining, even when you want to stretch out and get more lying down
Cons:
Height of the chair is fixed
Everyone works best when they are in a comfortable position. Choosing the right chair will assist you in determining the posture that works best for you, as it is different for different people. Without a good office chair, you are going to suffer in many different ways. If you're using a standing desk, you'll encounter unique challenges that these chairs can help out with.