11 Best Office Chairs for Hip Pain in 2020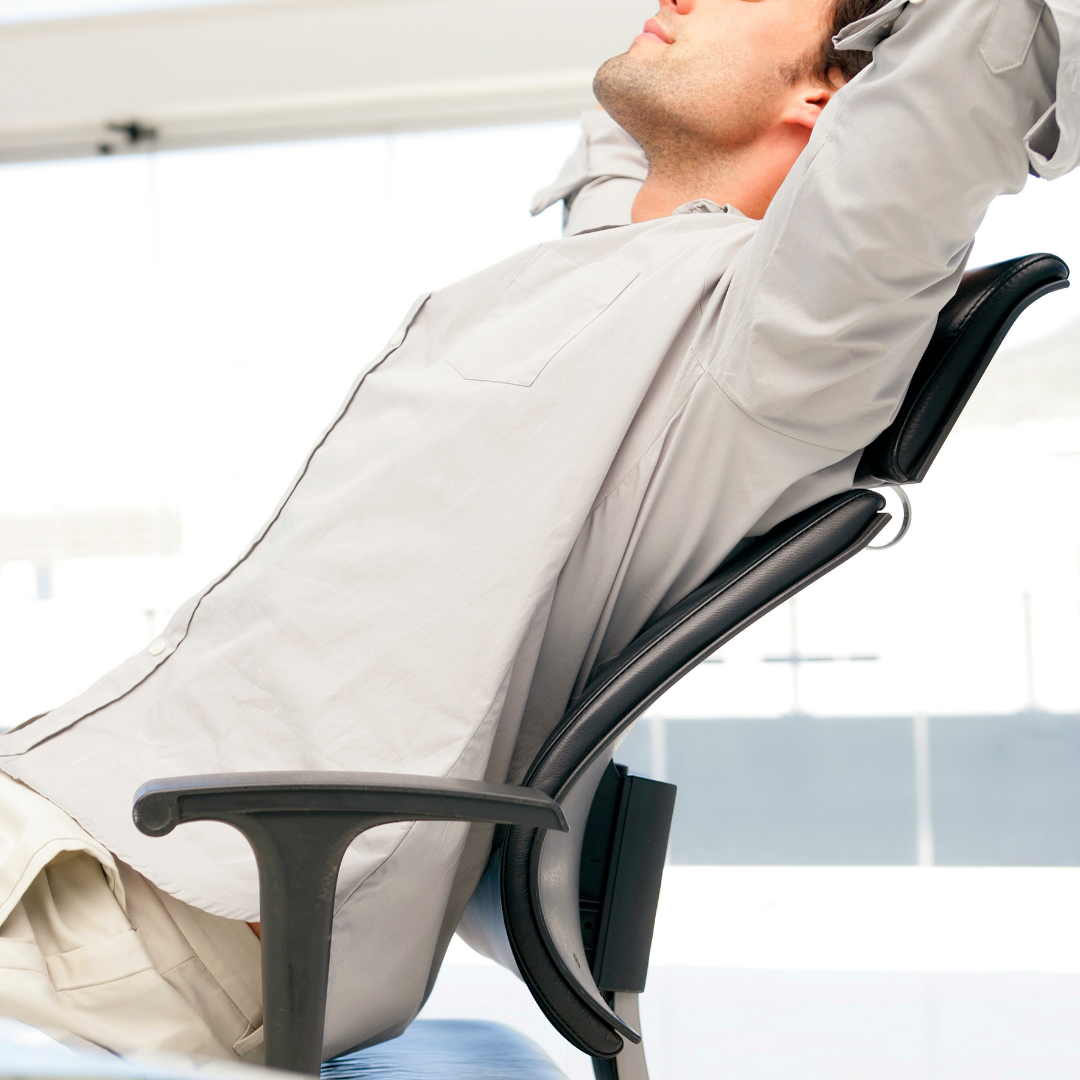 Have you ever faced severe hip pain or a backache after continuously sitting at your work desk? If yes, you are not alone because 9-5 jobs take a toll on our physical health in the form of induced hip pain and dislocated discs. If you don't pay attention to the details while getting yourself an office chair, there is a high probability that you'll end up with a pain-inducing and uncomfortable chair. Keep reading to discover which is the best office chair for hip pain.
There are zillions of office chairs on the market where each one claims to be the best. However, all that glitter is not gold. Your chair can turn out to be horrible for you if the shape is not designed with your body in mind.
Luckily, we are here with 11 of the best office chairs for hip pain, so that you can easily shortlist your options. Whether you need an executive chair for your cabin or are looking for a reliable option for your company's conference room, you'll find everything in this guide. We have carefully selected these office chairs with different price tags to help you determine which option would fit you best.
Since an office chair is a long term investment towards your health, you should buy a durable, long-lasting piece instead of going for an inexpensive option based only on price. But, even if your budget is not defined and you need a quick overview of different office chairs before deciding, read through this page and find everything you must know before buying an ergonomic office chair.
What is Important in an Office Chair?
If you start looking for a chair without knowing its vital aspects, it can become a total waste of time and money for you. The best office chairs are comfortable, long-lasting, stylish, and above all, ergonomic. When you have to stay in a seat for eight hours straight, it must be able to support you throughout. If you cannot comfortably shift your position, or if you feel stuck between the narrow armrests of a chair, it's not worth your money.
But, fret not because these points will help you understand the technicalities and essential features of an office chair and how to find the best office chair for hip pain.
Backrest
This is the most critical feature of any chair. When your office chair has a straight backrest, it never supports your lumbar region and feels very uncomfortable. Especially when you have hip pain, your chair must have an arched back to support your body. A spine-like backrest is ideal for anyone suffering from hip and joint pain as it adjusts according to the user's body and doesn't feel rigid behind an already aching body.
Seat width
Some swivel chairs have small seats, which are a big no-no when you have to use them for an extended time. While buying a chair to get rid of your hip pain, make sure it has a wide seat. This feature will allow you to shift positions and stretch yourself without invading anyone else's space.
Armrest
Having stable support for the arms can make your office time a lot more relaxed. When you get a new chair, check if its armrest is adjustable or not. Since most ergonomic office chairs have moveable arms, it is a pretty common feature these days. Some chairs offer back and forth arm adjustment while others also allow you to alter their height; the choice is yours.
Weight capacity
If you have a healthy BMI, no worries at all because most office chairs will easily suit you. But, if your weight is above average, this needs to be a vital thing to consider while shopping. A chair that offers above a 200lb weight capacity is perfect for everyone and doesn't hinder you from taking a stretch after a hectic work shift. Some executive chairs can also support above 500 lbs of weight, which is a great feature if you are setting up a conference room as you'll have many different types of people sitting in those chairs.
So, now that we know about the vital features of the best office chair for hip pain, let's discuss a few top-quality options.
If we are to name one brand that makes the best office chairs, it'd undoubtedly be Herman Miller. With its ergonomic designs and premium manufacturing standards, Herman Miller has become an award-winning name.
This embody chair is specifically designed to provide stable back support and prevent body aches, regardless of the time you spend on it.
Its arched back mimics the human spine and moves with your body's position. If you recline back, this chair bends backward and holds your spine's position. Similarly, when you sit straight, this fully adjustable chair reduces pressure from your lower body and never lets you feel tired.
This chair has a skin-like fabric lining that provides good air circulation and never causes any skin irritation during the warm weather. You can comfortably spend those long, hot days at work with this partner as it is meant to make your life more relaxed.
This Herman Miller embody chair is our number 1 pick due to its mesh upholstery, sleek design, and fully adjustable body. If you want to make a long-term investment to prevent your hip pain, choose the Herman Miller embody chair right away and treat your body with this gem.
Pros
Easily adjusts to support your body
Designed by physicians
Available in 12 colors
Light and stable aluminium body
Adjustable arms
Cons
This Humanscale chair is an excellent option for those who cannot spend a fortune but still need a reliable solution.
This chair's patented back eases the pivot points of your body and ensures that your muscles are always relaxed. This chair was manufactured with your body shifts and movements in mind so that you don't have to worry about posture at all.
This Humanscale chair is an ideal solution for your hip pain due to its spacious seat and padded armrests. The seat and backrest are padded with soft mesh fabric to provide you with continuous lumbar support.
Its professional look makes it an ideal choice for all corporate offices and helps you set up a welcoming place. If you are designing the interior of your company and need something very exclusive, this is your deal.
This contoured chair provides incredible support to your hip bones so that you never feel distressed after non-stop work hours.
If you want to keep your body aches at bay, this chair will never disappoint you with its sleek design, high-quality construction, and excellent body support.
Pros
Contoured backrest
Always moves with your posture
Spacious seat
Padded adjustable back
Added neck support
Excellent back and hip support
Cons
Steelcase gesture is another masterpiece that is designed to add elegance and comfort in your workspace. Whether you have hip pain or simply want something to be comfortable during a draining work stint, this Steelcase chair is your answer.
Its solid steel construction doesn't constraint it to any weight limit and ensures that you get the best value for the money. This rust-proof steel base will make your office look exquisite and provide you with ultimate comfort simultaneously.
The ergonomic arms adjustment feature comes in handy when your work shift prolongs, and you cannot get up from the desk.
The arms of this chair come with a 360 degrees swivel motion so that you can move in any direction without compromising your posture.
From the lower pelvic region to the shoulders, this Steelcase gesture chair is thoroughly comfortable. The gesture chair provides freedom of movement and keeps hip and spinal pains at bay while you meddle with those endless work files.
Pros
Solid steel construction
Perfect for all body weights and sizes
Stylish design
Perfect lumbar support
Ergonomic arms adjustment
Cons
CLATINA is an ergonomic and functional office chair that fits well with your body's position. When you recline, its curvature changes and easily encases your spine. Similarly, when you tilt or move forward, its solid backrest always accompanies you.
The padded seat is designed with the help of physiotherapists to ensure that the users get great lumbar support. If you are experiencing hip pain, this smart chair will make those dreadful work sessions a lot more comfortable for you.
Its backrest reaches up to the shoulders and provides a secure hold throughout your body. Another awesome feature of this chair is its soft headrest that provides excellent support to your head and increases your freedom of movement.
You won't feel stuck while sitting on this breathable and soft chair. Instead, its cozy outlook will make your time at the office more enjoyable.
This chair is available in mesh and fabric options so that you can get one as per your office's theme. Mesh is a good choice for warmer climates while fabric suits with any temperature.
Pros
Soft padded arms and seat
Extended back support till the shoulders
Adjustable arms and seat height
Lightweight
5 year warranty
Cons
Most parts are made of plastic
If you need a comfy chair that offers height adjustment and synchro-tilt, this Steelcase fabric chair is perfect for you.
Its soft fabric-padded seat and backrest are ideal for exhausting work days when you wish for nothing but a cozy spot to lay down.
You can recline, tilt, and move forward on this chair without disturbing your posture. It is specially designed to alleviate hip pain and ensure that the sitter's spine is never uneasy.
Its glider technology makes the backrest move with you and doesn't exert unnecessary pressure on your lower back.
Its patented Liveback technology imitates your spine's position and reduces pressure from your body altogether. You will feel well-supported and secured inside this comfy chair for sure.
You can also adjust the lower back firmness in this chair and limit it to a specific level depending upon your condition. If you have severe hip pain, keeping this firmness to the highest level is best since it wouldn't let your bones move unnecessarily. But, if you need to stretch a little, just move the firmness adjusting knob and easily select your preferred setting.
Pros
Available in 15 colors
Liveback design to mimic the user's spine
Changing contour with your body's movement
Adjustable firmness
Perfect for shoulders and lower back
Cons
The plastic base which can get rusty after extensive usage
SIDIZ T50 is a stylish, affordable, and comfortable office chair which ticks all boxes of perfection. If you want a dash of class in your office without compromising on your physical posture, this SIDIZ chair is your best bet.
Its ergonomic S-curved back creates a striking look and provides incredible support simultaneously. This chair lets you select between four tilt levels so that you never have to sit in an uncomfortable position.
The mesh-like back looks dashing and can easily hold a significant amount of weight. Also, since this is an affordable option, you shouldn't worry about putting your hip pain on the back burner. Just invest smartly and get rid of the fatigue.
Pros
Stylish S-curved design
Backrest changes with every sitter's position
Perfect for warmer climates
Affordable
Adjustable seat
Cons
The aluminum base can get rusty
Coping with hip pain is not easy as it restricts your movement and makes you feel uncomfortable when you sit. But luckily, this RECIFFER ergonomic office chair is here to the rescue.
This chair is designed with a back in motion technology that allows you to move freely and relax your body when you work. This heavily padded and soft chair is perfect for hip pain and shoulder strains alike.
Whether you lean forward while working or recline to take a break from the screen, its posture-correcting tilt technology will always accompany you.
This chair is made from eco-friendly and resilient leather that doesn't wear off with time. Once this exquisite chair is in your office, you'll always feel upbeat and well-focused towards the work.
This chair's pelvic support will never increase your hip pain and ensure that you don't feel burned out after sitting in the office for 8 hours.
Pros
Excellent padded seat, arms, and headrest
Executive look
High-quality leather construction
Incredible pelvic support
Waterfall seat edge
Cons
No air circulation, hence not suitable for warmer regions
Offices are meant to portray your authority and become your comfortable place as well. This Flash Furniture Hercules series chair will make your office a cozy and welcoming place where you can focus on work without any disturbance.
Its leather seat has a waterfall edge that provides a spacious sitting area. If you like leaning forward while focusing, this waterfall leather seat will always keep you comfortable.
This contemporary chair can hold up to 500lbs weight and doesn't wear off after continuous usage. If you want to make a long-lasting investment in your office furniture, look no further than this Hercules series chair.
This is a heavy-duty chair that provides comfort, style, and durability altogether. You can quickly adjust its tilt tension and ensure that your body is never at stress.
This Hercules chair has plush leather padding for added softness and longevity.
Pros
500lbs weight capacity
Leather and fabric options available
High back support
Adjustable tilt tension
Dual casters
Cons
If you seek style and comfort in the same chair, there's nothing better than this one. Its independently adjustable headrest is a big advantage for those who suffer from body aches and don't want to compromise on their focus while working.
This leather chair has a sleek design to oomph up your office and make it a very relaxed place. To treat your hip pain, this X chair has added an ergonomic lumbar support feature, which comes in handy during prolonged work sessions.
You can select from over 15 different available colors and give your office a dash of class.
The adjustable seat and tilt tension are two helpful features that make your work time more manageable. This exclusive office chair also has 4-dimensional armrests that let you easily move back and forth while you struggle with the screen in front of you.
Pros
Breathable mesh seat
Lumbar support
Arched back
Headrest
Stylish design
Cons
If you need a great solution for your long work hours, look no further than this Feceyq high back office chair. Its high-quality leather padding is nothing less than a treat for your body and spine. No matter how prolonged your work stint gets, this executive office chair will always have your back.
Its heavy-duty steel base provides durability and versatility alike, which come in handy when you swivel. With this chair, you'd never have to limit your reclining/leaning motion. In fact, its waterfall edge is perfect for continuous movement.
You can even take a short nap during the break hour, and that too, without ending up with a strained neck. Simply pull the padded footrest out and let your body relax.
This resilient chair is definitely a worthwhile investment because its comfortable posture will reduce your hip pain and take care of your posture as well.
Pros
Full curve headrest
Multi-layered waist support
High-quality leather construction
Padded footrest
Heavy-duty metal base
Cons
Constructed from sturdy metal and high-density PU leather, this WXF chair surely is a great choice for your office. If you need elegance and comfort simultaneously, scrap the budget and buy this top-tier office chair right away.
Its one-piece sponge padding can take all the beating of office use and doesn't look dazed with time. The glossy look is combined with a comfortable arched back that alleviates your hip pain and ensures that your posture stays intact even after strenuous work hours.
The padding and movable armrests make this chair the best fit for your office. You can select from the four available colors and match them with your office's theme.
Those who spend the whole day inside their office cubicle would love this chair's relaxed posture as it feels cozy and smart at the same time.
Pros
Four colors available
Durable leather padding
Curve back for hip support
Perfect for maintaining posture
Resilient build
Cons
Work hours are always physically and mentally draining. You have to sit in the same position for hours with continuous surveillance from the boss and deadline pressure. And if you have an underlying hip pain problem, it can get worse with each passing working day. In such a situation, the only thing which can give you some rest is a good quality office chair. This long term investment will reduce your hip pain and other body aches so that you don't feel exhausted every day.
We'd suggest you do thorough research and get yourself a high-quality office chair that lessens your body stress and increases your comfort level simultaneously. The above-explained will help you pick the best office chair for hip pain, to ensure you're as comfortable as you can be at work.