11 Best Office Chairs for Tall People in 2020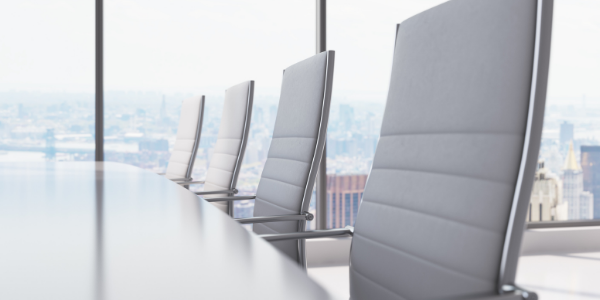 If you are tall and you are looking for an office chair, it's imperative to find that model of ergonomic chair which can reduce your fatigue and lead to increased productivity. There are a wide range of office chairs for tall people available online, and we will discuss the best office chairs to help you out during your hectic work day.

Look at office furniture sold in stores or on the Internet, and you will see that there are a large number of different types of office chairs, special children's orthopedic chairs, chairs designed for people who are taller than most of us and a lot more. Orthopedic chairs for larger people have tightly packed lumbar support, swivel seats, armrests and the ability to adjust the height. In general, these chairs are designed in the most thorough manner and with the latest technology. The difference between them and other ergonomic office chairs is that they support a taller body more effectively than your average chair.
Features of Office Chairs for Taller People
Essential characteristics of good office chairs include not only excellent design and appearance but also high technical aspects: strength, reliability, convenience and ergonomics. Large and tall chairs are in high demand. General features of an office chair for the tall person include:

1. High-back design and headrest
Some of the recliner chairs have a high-back design, which comes with unique headrest and adjustable armrests, providing the user with additional support in the back and neck, and also helps to relieve tension on the hands.

2. Weight-bearing capacity
For large people, chair manufacturers specifically make large ergonomic office chairs that can not only accommodate a person with tremendous height but can also withstand the extra weight that such a person usually has.

3. Adjustable depth of seat
The depth of adjustable seats allows a free space between the edge of the seat and the back of the knee. The objective is to avoid the pressure of the seat on the back of the knee to favour blood circulation.

4. Warranty of chair & durability
Large and tall office chairs are usually examples of the latest technology and have warranties of up to 12 years and sometimes, even more, depending on the manufacturer. However, the quality and durability of operation cost money, and because of their large sizes, large and high office orthopedic chairs are sold at a price. If the chair does not have adjustments, make sure that when you sit in it, your feet are in a horizontal position on the floor.

5. Rounded surface
The edge of the seat must have a rounded surface to relieve stress and pressure under the knees.

6. Adequate lumbar support
Proper lumbar support prevents injuries and the well-known back pain that afflicts workers so much today. To keep the spine aligned and the lumbar area protected, the backrest should have a lumbar prominence that allows for stable support and keeps the back in a natural position. As each human-back is different, the backrest must have an accessory that helps to regulate the height and depth of the lumbar prominence.

7. Armrests
Armrests are intended to make the chair the element that supports the weight and not the upper back. It is vital since they reduce the feeling of fatigue in the cervical area.

8. Mobility of the chair
The chair must allow mobility, so that the user can move effortlessly so the movements of his body are relaxed.
Ergonomic & Orthopedic chairs
Ergonomic office chairs are so helpful for employees who work long hours at a computer or desk in general. They're not only more comfortable, but they reduce the risk of developing some diseases – scoliosis, osteochondrosis, visual impairment, etc. Modern orthopedic computer chairs comply with all principles of ergonomics. Think about the fact that the hallmark of office furniture, in addition to beauty, is its convenience. After all, this is furniture for work. Office workers and executives spend hours sitting in such chairs.

Modern employers are increasingly providing the employee with the opportunity to work at home. It contributed to the emergence of the concept of the "home office", an integral part of which is the same chair. That is why this element of the interior must be considered. Here are a few chairs that work well for taller people:
Size C Herman Miller chair is highly suitable for tall people and its comfortable backrest and suspension seat allows to maintain a proper posture. Once the chair adjusts to the body, the backrest adapts to the movements, automatically adjusting to the different positions, whether it tilts or reclines, the support remains constant. It is available in 3 sizes. It was designed specifically for those people who work many hours in front of computers, making it the first chair that brings benefits to both the mind and the body.

Pros
• This chair has a tilt limiter and also allows to adjust posture in a suitable way.
• This Chair is made up of recyclable material.
Cons
• This chair has a deep seat and is only suitable for broad-shouldered and large-sized people.
                   
It's a comfortable chair with high quality. Its memory foam cushion seat provides optimal firmness and excellent support for durability and reasonable stability. Pillows at the headrest position are designed in such a way that minimizes discomfort and pressure points. It is available in chestnut brownish colour. This modern chair is a good selection for any office, entertainment area or your house and weights 60 lbs.

Pros
• The headrest is padded with positioning, which can be customized.
• It provides ergonomic controls with proper tilt alignment.
• It has real wooden arms and base.
• The sitting position can be lifted.
• The bonded leather chair is of high quality.
Cons
• The back is sunken in and has less padding.
• Construction of the chair requires some improvement.

This chair is the right choice for heavy and tall people. It is well-built and serves as a desk chair. Its weight capacity is around 400 lbs. Also, its high back design comes with unique headrest. The contoured and double padded seat reduces shoulder and neck pressure and minimizes the risk of pain. Armrests are adjustable, and the seat's height can also be controlled. This chair can be used intensively, due to metallic, durable and heavy-duty base. This, in turn, provides maximum support to tall and heavy people and makes this chair an ideal choice for the 9-to-5 setting. Weight of this chair is around 58 pounds.

Pros
• It can provide maximum support to over-weight people as it is a huge chair.
• It provides a controllable knob for lumbar support.
• For greater comfort, the pressure points are dissipated equally, for improved circulation as pressure is removed from lower legs.
• Rocking/reclining motion provides reasonable comfort, and one can sit for hours due to its tilt and lock mechanism.
Cons
• The tilt mechanism may degrade with time.


It is good quality, solid rocking chair and moves quickly. It has a frame which can support up to 400 lb, and it moves across the floor with minimal friction and can be easily assembled. It's a durable high back chair. For maximum concentration, the seat of his executive office chair has a breathable mesh back with additional layers of padding. You can sit on this chair for hours, swivel around to discuss with colleagues, and work in adjustable positions. Wide range of ergonomic adjustments makes this chair an excellent choice for buyers. Weight of the chair is around 52.8 pounds, and weight-bearing capacity is 450 pounds.

Pros
• The lower back support can be customized.
• Pneumatic height and arms are adjustable.
• The frame is reinforced.
Cons
• It does not rock from one side to another.
• The chair is very sturdy.

This modern and black leather multi-shift office chair has a weight capacity of 500 lbs. The executive and refined style brings an attractive look to any place where this chair is used. Weight of the chair is around 65 lbs. The knob can be controlled and adjusted to support maximum weight as possible. Arms of this chair are made up of actual metal.

Pros
• Lumbar support is built-in.
• Height of the chair can be adjusted accordingly.
• The seat is comfortable and has reasonable and decent padding.
Cons
• For rocking back, tilt adjustment is a bit difficult.
• Welding of the armrest is not very clean. Small balls of metal are present under the seat base.

This is a jet black colored chair with great stability. The seat has a rounded edge in front, the back has a pronounced lumbar cushion (the spine thus acquires a natural shape and unloads), the corners and sides of the seat and back are in a safe form, and seat adjustment mechanisms do not change spontaneously. The presence of a headrest ensures relieving neck muscles, which in turn improves blood flow to the head. An important feature is that a person can change the settings without getting up. This model has multiple adjustments. Indeed, one of the best options as a desk chair for people of different heights. Maximum weight-bearing capacity is up to 350 lbs.

Pros
• Lockable and adjustable seat
• Thickly padded headrest is an important part of the chair.
• Backrest tilt can be locked in your desired position.
Cons
• The seat material is a little scratchy.

It's a black fabric office desk chair, and also serves as a computer chair. This black mesh working chair has mid-back lumbar support which is adjustable. The model number is HONI2M2AMLC10TK. The main feature of such models is the mesh back, which provides excellent ventilation. The back from sitting for many hours in the chair does not fog up, wet stains do not form on the end of the chair, as from a back covered with leatherette or leather. All this makes a computer chair with a grid a beautiful piece of furniture not only in offices but also at home, in everyday life.

Pros
• The ability to adjust up / down to fit your height.
• A wide cross piece is used, which provides excellent stability of the model.
• It has an advanced synchro-tilt control mechanism.
Cons
• Few parts of the chair require tight assembling.

This white chair, apart from being the right choice for tall people, also serves as a gaming chair. The model number is AK-MAX-WT. It has a broad flat seat and can support maximum weight up to 400 lbs. An important feature is that the part with which the wheels hold the chair should be as sturdy as possible. These models are much stronger than a conventional desk chair. This is because its materials are of better quality and have a design, configured to increase its resistance. This chair has an advanced rocking function with a weight capacity of up to 400 lbs. Weight of the chair is around 57 lbs.

Pros
• Its seat height can be adjusted due to its effective mechanism.
• Armrests can be adjusted in all four directions that are up, down, right and left.
• Enhanced ergonomics and lumbar support at headrest position.
• The metal frame is coated with anti-corrosive material, thus preventing rusting of the chair.
• High backrest, sturdy pneumatic cylinder, soft and colossal base and large frame.
Cons
• Deep seat limits it to very tall people.

This moveable office desk chair is available in 2 colours; black and golden. It can recline to an angle of 135 degrees and can support weight up-to 265 lbs. With a solid frame made up of steel, it is designed to provide maximum lumbar and neck support. It also has flexible options for adjustments.

Pros
• It has a lumbar support cushion as well as racing seat design.
• The seat is made of PU faux leather.
• It's a multi-purpose chair.
Cons
• Less weight capacity negatively affects durability.
• Rocking mechanism is quite sophisticated.

This black leather, tall chair has an upper back. It has a top seat and back designed to provide a very luxurious and comfortable experience but not a very dynamic tilt.

Pros
• It can swivel and tilt.
• Armrests are completely padded.
Cons
• Spin mechanism of the chair is weak.
• Casters have to be replaced frequently.
• The material of the chair is not of excellent quality.



These ergonomic chairs are designed to support the lower back and promote good posture, to avoid and relieve pain. That is, these chairs take care of your column with more affection than the standard chairs. Besides, these chairs have cushions designed to customize the posture in which we sit and thus improve the final position.

Pros
• It has a chrome base and black mesh seat, with high-back and adjustable headrest.
Cons
• Arms are fixed.

If large and tall people work in your office, then for the convenience of their workplace, you need to invest in chairs which fit their needs. Increased productivity due to the use of ergonomic office furniture has the ability to increase the profits of the company. When you purchase such chairs, you can adjust the armrests, headrest, seat and backrest so that you will forever forget about back pain and fatigue in the workplace. The chair must have a series of levers that allow the user to adjust the height, arms, backrest or tilting in an accessible and easy way. Its adaptability to each individual must be a key feature, and any of the above chairs are a great choice.