Today's Best Office Chair Under $500 | The Top Rated Office Chairs Under 500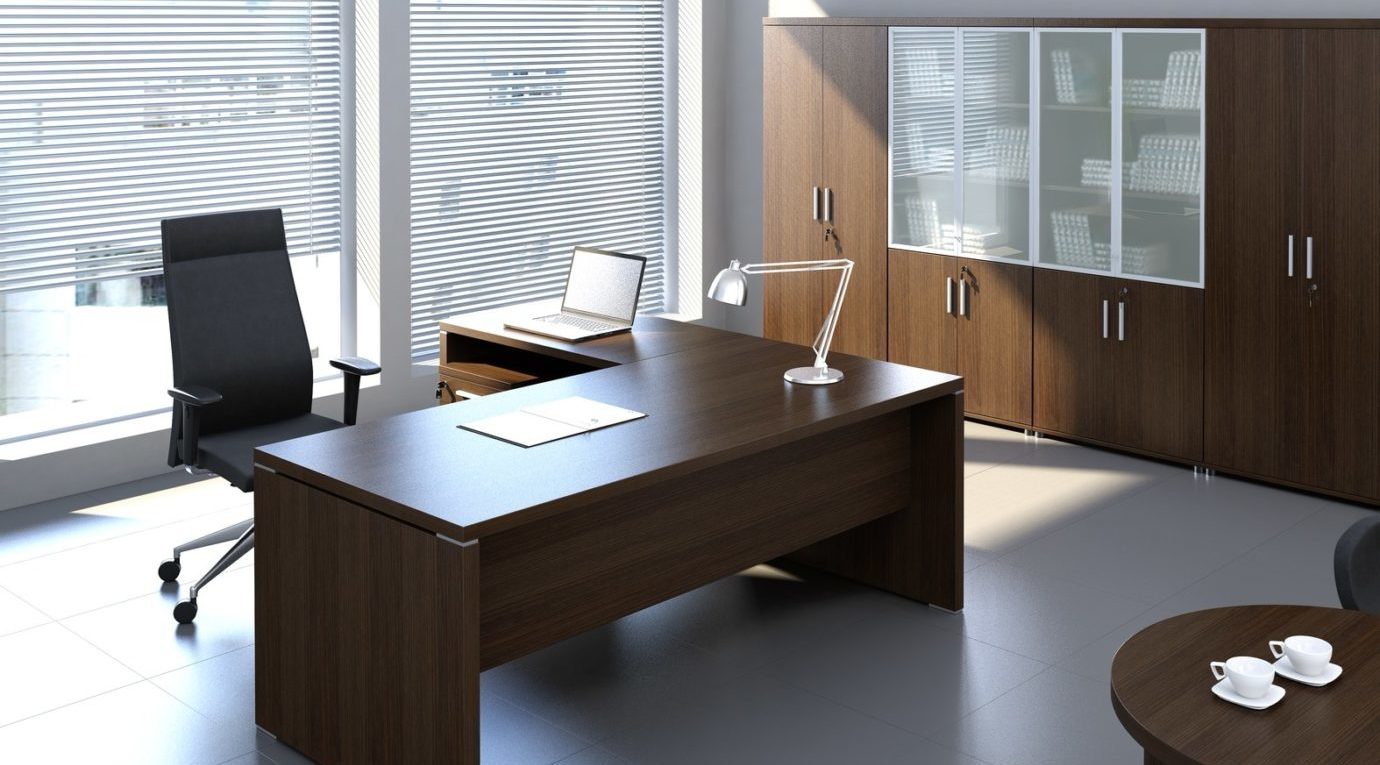 Looking for the best office chair under $500? You have a lot of options! Options are important, because if you work full-time, as most of us do, you spend as much, or more time sitting in your office chair than you do in your car, or sleeping in your bed! That's 40 plus hours a week! It just makes sense to invest in a chair that will make you productive without hurting your back, spine, hips, or give you a sore bottom.  In addition to our reviews below, we compiled a quick-view list of the best office chair under $500 below:
If you check out the chairs in your local office supply store you'll see they range in price from $99 to $999. But how do you find the best office chair under $500? First, congratulate yourself on a $500 budget. In terms of pricing, this is the most comfortable office chair sweet spot. You can find all of the features of a more expensive chair, for hundreds of dollars less if you know what to look for.
It's simple. Even with hundreds of chairs to choose from, if you focus on the following five features you can find the perfect and most comfortable office chair under $500 for you. Yes, you. Not your coworker or colleague. You. It's important to keep in mind that office chair designs are very subjective. What makes one person comfortable and happy may not work for another person. That's why it's important to "try one on," before you buy, or be ready to return it if it doesn't work. Just because a chair costs $700 or more doesn't necessarily mean it's more comfortable. There are dozens of chairs in the $500 and under price range that provide comfort, stability, and durability.
It's important you buy a chair based on comfort and features. That said, take time to consider the top features that make the best office chair under $500 worth investing in.
Top Features to Look for in the Best Office Chair Under $500
Comfort is the top feature people look for when selecting an office chair. But what makes one chair more comfortable than another? Lots of things, including materials, design, durability, ergonomics, and construction. You can also have the best, most expensive chair on the market, but if it's set up incorrectly, it can still cause you discomfort and pain.
When shopping for a chair, try to go to your local office supply store to "test sit" a variety of chairs. You can then order online to get the best price. Take time to find the right chair. After all, you'll spend at least as much time in your office chair as you do in your car, or bed. And you test drive them, right?
Related: Best Executive Office Chair
First of all, sit in the chair. Play with the controls. Are they easy to reach? Do they work properly? Does the chair feel solid, or kind of wobbly and unstable?  Does the chair swivel? You should be able to turn from left to right easily and without any wobbling. If you can't sit in one place without the chair rocking or wobbling, move on to another chair.  Some chairs have an adjustable swivel, so check that before giving up on the chair if you really like it.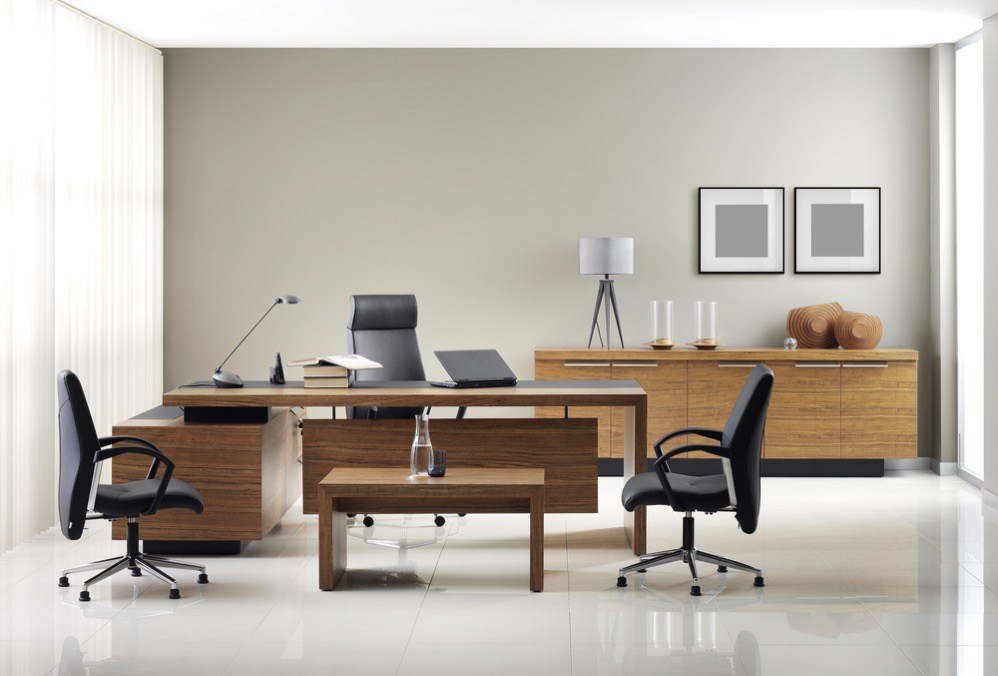 Are You Under Five-Foot-Five Inches Tall?
It's not fair, but the wonderful world of chairs doesn't revolve around short people. If you're under five-foot-five-inches tall, you may find it hard to find the perfect chair. Or, you may find the perfect chair, but then realize you're going to have to add a foot rest, box, or some kind of platform in front of the chair to make sure your feet are perfectly flat and your knees are at a 90 degree angle with the floor. Many chairs can do this without a platform, but if you add a seat cushion, that 2-4 inch difference may be all it takes to lift your feet off of the floor.
So, this may sound obvious, but a lot of people skip this step.  See if you can adjust the height of the chair so your knees are at a 90 degree angle with your feet flat on the floor.  Do you feel firm support in your back? Is your back properly supported when you sit comfortably in the chair?  Do you feel comfortable? Now, add a cushion. Can your feet still reach the floor comfortably? Any office chair is going to be comfortable for 2-5 minutes. But how does it feel after 10-30 minutes? That's a long time to sit in a store, but take your time. This is an investment in your back and comfort. 
Fabric Choice
When you hit the $500 range, you should be able to get an upgrade in the type, and durability of the fabric of your chair. It should be tightly woven, real leather, or at least a  bonded leather plus Polyvinyl Chloride (PVC for short) which is very durable and really soft to the touch. This fabric, as well as the leather, is very easy to clean. Although the PVC is not 100% real leather, it is made up of leather and mixed with other quality materials. The leather is 100% waterproof.
The fabric should be soft and comfortable to the touch, double-stitched, and easily cleaned. Is the fabric breathable? You're going to be sitting in this chair for hours a day, maybe spilling water, coffee or soda on it. You want to be able to clean it easily. You don't want to stick to the chair, or feel like you're sweating in it if it's warm. A chair with a cloth fabric, mesh, or leather is best.
Check on the return policy before you make your purchase. The chair may feel comfortable for 5-10 minutes in the store, but sometimes you don't find a chairs weaknesses until you've sat in it for a full day. Ask the store if you can return the chair if you don't like it. Most stores do have a return policy of some kind, but check before you buy and hold on to your receipt regardless. You might need to return the chair if it breaks or malfunctions in the warranty period.
8 Features to Look For When Finding the Best Office Chair Under $500
1. Will it Fit in Your Office? 
In a BusinessWeek editorial Nikil Saval's author of the book, Cubed: A Secret History of the Workplace ( Doubleday ) found that the average cubicle dropped between 25 and 50 percent in size during the mid-1980s and mid-1990s. By 2006, the average cubicle measured 75 square feet smaller, he said, than most American bathrooms. Whether you work in a cubicle, a home office, or sprawl out in a corner office at a massive desk, it's important that your desk fit your space. If your chair is constantly banging into walls, or doesn't allow you enough room to push back from your desk, stand up, and move about without turning yourself into a pretzel, it's not the right chair.
Whether you're buying one chair for yourself, or multiple chairs for an office, take a few measurements. Such as, the desk height – to ensure arm rests will fit under the desk, or not, and how much space there is for the chair. Smaller chairs fit better in smaller areas obviously, but it's important to check for an office chair that fits both the employee and their space.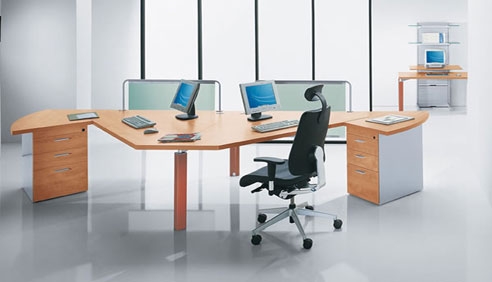 And while we're on the topic, it's important to stress the fact that whatever chair you choose for your business should be functional and provide you with the basics you need for comfort, durability, and daily use. Choose furniture you can use in your office even if it does not fit your ideal taste. Practical over design and looks or a "cool factor" means spending a little more time finding the right chair, but it'll pay off over time.
2. Cushioning Material
Not all foam or cushioning material is equal. It may feel the same in the store, but over time, poorer quality cushioning will break down or compact. This can leave your bottom and back in pain. Sure, the chair will look good from a distance, but you'll find yourself dreading having to sit in it for any length of time. At the $500 price point you'd be hard pressed to find better cushioning even at a higher rate. At this price the foam is almost always going to be high end, durable, and the best available.
There are six standard kinds of foam used in making cushions, chairs, and mattresses, and only HD36 Foam – High Quality, Lux Foam, and Lux Foam High Quality are recommended for regular, or heavy use for seat cushions, benches and mattresses as these foams have a life expectancy of 16 years. Adding a fiberfill or polyester wrap increases the life and comfort of these high-density foams. The denser the foam, the better. Chairs that offer high-density foam construction will say so in the description as it's significant indication of a higher quality, more comfortable chair.
Related: Best Office Chair Under $100
High-density foam has a compression rate of 35lbs. Higher density foam will remain responsive longer, and it combines the perfect amount of cushioning with the perfect amount of stiffness. Higher density firm quality foam is also designed for heavy traffic and high use applications—like office chairs, boat cushions, mattresses, and benches.
Density and compression indicate the softness and longevity of the foam. Compression = firmness compression (not density) and that is what determines firmness. If you don't want a cushion that's hard as a rock or a mattress that sinks when you sit on it, check the compression or ILD number. ILD stands for Indentation Load Deflection. In simple terms, it is a measurement of how hard or soft a foam is. Compression means the number of pounds necessary to compress a piece of foam 25% and still bounce back to the original thickness. A 30-36 lb compression rating is the most optimal rating for a heavily used office chair. You can generally find out this number by calling the manufacturer or checking their website.
3. Spokes and Castors
Spokes are the legs that splay out from the center pole of a chair. All office chairs have five spokes. Spokes provide stability for people who like to lean back in their chairs, but overall, they're just safer. In fact, the National Institutes of Health recommend a five–point chair base for maximum stability and minimal chance of the chair tipping. Tom Reardon, executive director of the Business and Institutional Furniture Manufacturer's Association, says furniture manufacturers stopped making chairs with four–point bases in the 1980s because they weren't considered as safe as five–point chair bases. However, not all spokes are created equal. Look for spokes that attach a bit higher up on the chair's single column for more stability.
Most office chairs come with nylon castors, but if you can find one with polyurethane or polyurethane coated castors, or rubber castors, all the better—especially if you have wood, tile, or marble floors to protect. You can also check to see if the chair's original castors can be replaced with polyurethane casters after you get it.
Polyurethane is a bit softer than nylon and offers better protection to the flooring material, no matter what it is. If you have genuine wood floors, urethane casters work perfectly with hardwood. They're also a great addition to any area that might use tiles, or granite and marble flooring options like those in most lobby areas.
When comparing prices, features, and long-term expectations, definitely consider a polyurethane caster over a nylon option, or use rubber wheels protect hardwood, laminate, tile, slate, and all other hard floor surfaces. Replacing nylon casters with rubber ones is cheaper than buying ugly floor mats which only protect a small area as well.
4. Lumbar Support
Not all lumbar support is created equal. And, lumbar support design varies a lot from chair-to-chair. Here's the secret to finding the right support. When sitting in an office chair, a good lumbar back support should be flush against the small of the back. Many portable lumbar back supports are shaped specifically so that one end should be positioned up and the other down. When placed correctly, a lumbar back support should keep the:
Ears, shoulders, and pelvis (hips) are kept in alignment
Feel comfortable and firm against the lower back, keeping the low back flush
Maintain a natural inward curvature of the lower spine is maintained
A flush lower back is what provides the back support for the lower back. The spine should feel relaxed and comfortable and not be overly or underlay supported. Good lumbar support is a critical aspect of a chair's overall ergonomic design, another feature. When looking at any office chair, look for these features to ensure good lumbar (back) support.
Adjustable back. Does the chair have a seatback that can be lowered or raised to better fit the user? This is particularly important if more than one user will be using the chair. Make sure the seat's back can be positioned so that the curve of the lower spine is supported by the curve in the back of the chair.
Portable or adjustable lumbar back support. Some chairs come with a curved cushion or lumbar roll fitted to the seat back. Some can be repositioned, or even removed. If the chair you're considering doesn't have a lumbar support, consider buying a pillow or support that will fit your chair. Sometimes a large towel, like a beach towel, can be rolled up or folded and used as a support.
5. Ergonomic Design
It's not just the cushioning that can contribute to discomfort. Sitting in an office chair for prolonged periods of time can cause low back pain, as well as butt pain. If you already have back issues, the wrong chair can worsen an existing back problem. Sitting, in an office chair or any chair in general, is a static posture that increases stress in the back, shoulders, arms, and legs. It can also add large amounts of pressure to the back muscles and spinal discs, making the wrong chair a true pain in the back.
Simply leaning forward 30 degrees in an attempt to get closer to the computer screen puts three to four times more strain on the back every day. Over time this can cause advanced wear and tear on the joint surfaces, the ligaments of the spine, and the discs located between the vertebrae.
There are a lot of ergonomic office chairs on the market, each with a different design, so how do you pick the best one for you? First, understand your work style. Are you a sloucher? Most people are.
In fact, the natural tendency for most people when working at a desk, in an office chair, is to slouch over or slouch down in the chair. This posture can overstretch the spinal ligaments and strain the discs and surrounding structures in the spine. Over time, incorrect sitting posture can damage your spine and discs, and contribute to or worsen back pain.
The first step in setting up an office chair is to figure out the best height of your desk. This height depends on the type of work you're doing (typing, assembly, etc.) and your height. The height of the desk can vary, so each chair will require a different position. Some heights don't work well with some chairs, so you may need to get a different type of ergonomic chair altogether.
Once you've determined the desk height, then adjust your chair to fit your specific physical proportions. Here is a quick checklist. Following these measurements will help ensure your  office chair and work area are as comfortable as possible and causes the least amount of stress to the spine:
Ergonomics of Armrest
Many chair owners don't bother with installing armrests, but some do. If you have armrests, make sure they're adjustable. If they aren't, and their permanent position doesn't fit, remove them. Otherwise, if they are adjustable, then adjust them so they slightly lifts your arms at the shoulders. Armrests are designed to take some of the strain off your upper spine and shoulders, and to keep you from slouching forward in your chair.
Ergonomics of Resting Eye Level
Close your eyes while sitting comfortably with your head facing forward. Open your eyes. Your gaze should be aimed at the center of your computer screen. If your computer screen is higher or lower than your gaze, adjust the screen to reduce the strain on the upper spine.
Ergonomics of Elbow Measure
Begin by sitting comfortably as close as possible to your desk. Place your arms on your desk, or keyboard so your upper arms are parallel to your spine. If your elbows are not at a 90-degree angle, adjust your office chair height either up or down until they are. 
Ergonomics of Low Back Support
Sit up straight. Your bottom should be pressed against the back of your chair. There should be a cushion, either one that comes with the chair, or one you add yourself. This cushion should cause your lower back to arch slightly. This ensures you don't slump or slouch over time. Don't ignore this important feature. Low back support in the office chair is essential to minimize the load (strain) on your back. Slumping or slouching forward in your chair places extra stress on your low back, in particular, on the lumbar discs.
Ergonomics of Thigh Measurements
Are you seated back in your chair? Good. Now check to see if your thighs are positioned correctly. See if you can easily slide your fingers under your thigh at the leading edge of the office chair. If the space is too tight, prop your feet up with an adjustable footrest. You may find if you are tall you'll need to raise either your desk surface. If you have more than a finger width of space between your thigh and the chair, raise your desk – either by putting it on blocks, or swapping out the desk legs if possible.
Ergonomics of Calf Measurements
As comfortable as some chairs can be for just sitting, if you're planning to work from it you'll need to be able to have your bottom against the back of the chair, your thighs positioned correctly, and your calves not too crowded.
To check on your calf position scoot back in the chair until your bottom is pushed against the chair back. If you have a lumbar cushion, your back should be snug against that. Now, pass your clenched fist between the back of your calf and the front of your office chair. If you can't do that then your office chair is too deep. If you haven't bought the chair (you're just taking a test sit, then move on to another model.)
Otherwise, if you've already bought, and like the chair, the solution is simple. Just adjust the backrest forward, insert a low back support such as a lumbar support cushion, or a pillow or something that pushes you forward, closer to the front of the chair.
Ergonomics of Measurements, Dimensions, and Weight Capacity
If you are taller, shorter, wider, or heavier than the average person, as many of us are, one of the most critical things to consider when selecting a chair is your weight, height, and body dimensions. The best office chairs can and do come with levers and a variety of ways to adjust for height and comfort, but it's good to know if the dimensions are going to work for you. Look for the dimensions, as well as the weight limits on the chair. Some chairs are only designed to hold 250 pounds, others may support up to 400 pounds or more.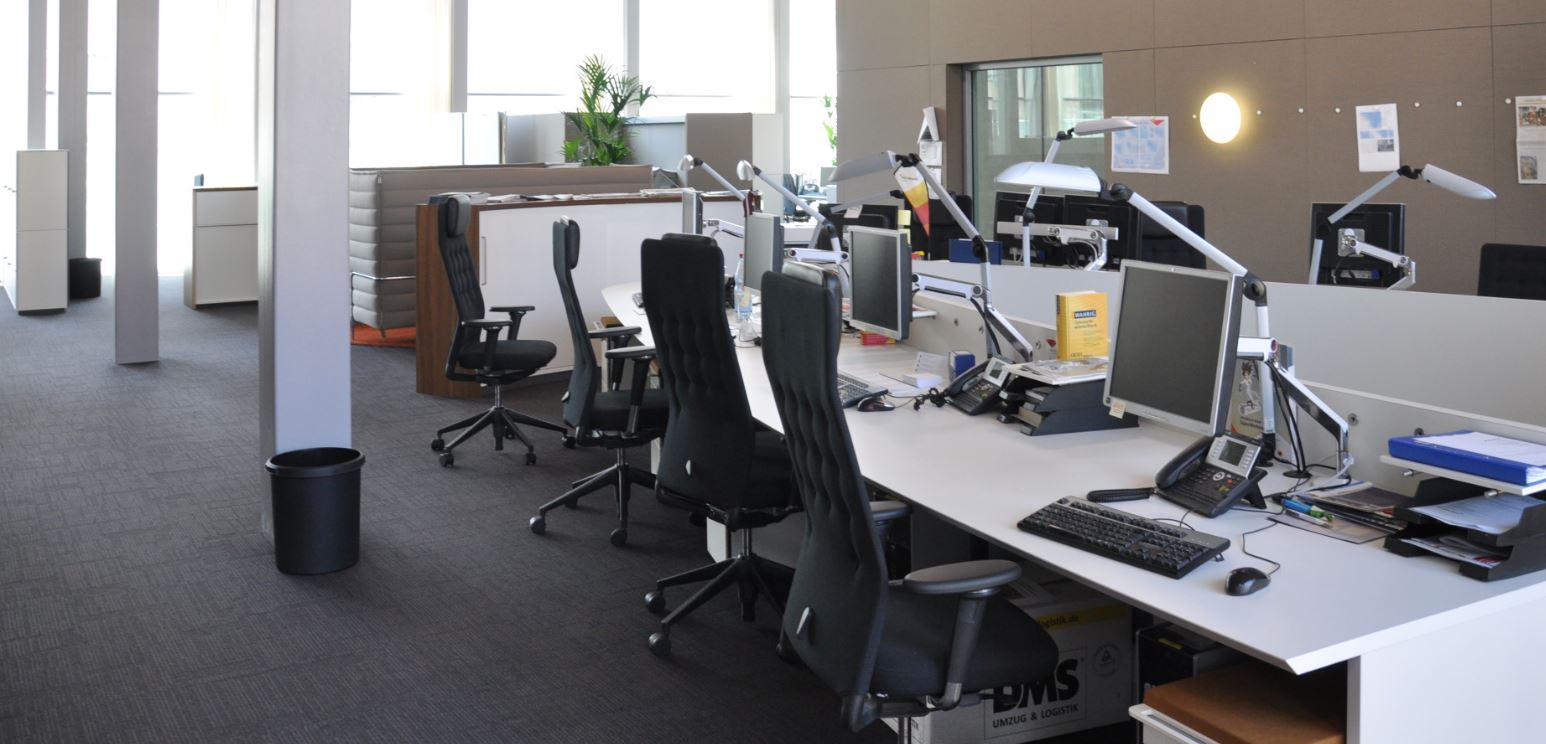 6. Tilt Tension
Finally, once all other measurements and adjustments are made, adjust your tilt tension. Before buying your chair do check to ensure there is a tilt tension adjustment option! Adjust the tilt tension control until you can recline comfortably in your chair. The back should give you natural support. You should feel relaxed, and find it not too stiff or not too easy to move when you're leaning back in the chair. Chairs that lack this simple function can be very uncomfortable.
7. Air Flow
Although most offices are air-conditioned and comfortable, many are not. Also, larger users may find that leather, faux-leather, and even cloth chairs can become hot and sweaty. Or many users simply prefer a more modern, lightweight design and opt for a mesh back. Mesh office chairs are not only lightweight, but cooler to sit in. Many employees prefer them because of the air circulation. However, in a lower priced chair the mesh may look great, but provide poor body support. People who prefer more comfort and well-padded seats may not be happy with the mesh.
8. Adjustment Features
It just makes sense that the more adjust features a chair has, the easier it's going to be to make it fit your particular height and needs. All chairs in a $500 price range are going to be height adjustable. You will want to adjust your seat so your feet are flat on the floor and your knees are bent at 90 degrees. Height adjustment is standard. What makes the best office chair under $500 stand out are these adjustment options. Look for as many of these adjustment features as you can find in order to ensure the best fit possible.
Arm Height Adjustment
For the greatest ergonomic benefits, your arms should be bent so your wrists are at or just below the level of your elbows while typing. Being able to raise or lower your chair arms so your forearms rest comfortably while typing at a computer and working at your desk is a must have. If you can't adjust your chair's arms, see if it's possible to remove the arms completely—especially if they must fit under your work area.
Arm Width Adjustment
Not all of us are lean machines. Some of us need a little more space to feel comfortable. Check to see if the chair you're considering has arms that can be adjusted inward or outward, as well as up and down to match your shoulder span. This adjustment is needed for maximum comfort. Some other chair arm adjustments may include: arm pad pivot (swivel arm pads inward or outward) and arm pad forward and backward slide adjustment.
Back Height Adjustment
Some of us are longer, or shorter waisted. That means being able to adjust the back of our chairs, including the lumbar support, allows us to sit in the best, and most comfortable position for our neck and lower back. A chair's lumbar support helps support the spine and lower back. Some chairs come with an adjustable headrest that can be pulled up or pushed down to accommodate your height. If this is not an issue or concern of yours you can eliminate this adjustment from your deal breaker list.
Backrest Angle Adjustment
Can you change the angle of the backrest in relation to the level of your seat? By adjusting the angle you may also be able to ensure the lumbar support rests comfortably on your back. This also helps direct you back into the chair, giving you better back and lumbar support.
Center Tilt
A chair tilt feature can make a chair seem like a different piece of furniture. It's definitely a "must have" adjustment. With a center tilt feature your chair tilts from a point under the center of the seat allowing you to rock back or forward as needed.
Forward Seat Tilt
One of the unhealthiest things you can do is sit in an office chair that cuts off blood flow to your legs. To make sure you get the best flow possible, look for chair adjustor that allow you to adjust the angle of your seat. Adjusting the angle can also lighten the pressure on your lower back. Some chairs have a "knee tilt" feature that allows you to keep your feet flat on the floor while also sitting comfortably back in your chair. If you're a man or woman 5-foot 5-inches or under, this is a great feature to have in a chair.
Seat Angle Adjustment
Blood flow is the name of the game when sitting in any chair for long periods of time. Look for adjustment features that allow you to tilt your chair forward to allow proper blood flow to your lower body.
Seat Depth Adjustment
You can adjust the depth of your seat to accommodate your upper leg length, which is important if people of different heights will be using the same chair. You want the edge of the seat to be just behind your knees when you are seated in the appropriate position.
Tilt Lock
Lock your chair into the tilt position that provides you the correct posture and greatest comfort. This will enhance circulation throughout the lower body. If your chair features infinite tilt you are able to set the tilt in any position you desire, rather than a pre-determined number of positions.
At Last, The Best Office Chairs Under $500
This chair has it all—including the ComfortCore Plus with Memory Foam advanced layering system. This system offers unique zone-based support, placing cushioning in the areas you need it most. The strategically-assigned plush body pillowing and padded headrest on this Big & Tall office chair combine to provide neck support and minimize pressure points for relief from discomfort caused by prolonged sitting.
This ergonomic chair is fully adjustable for a personalized fit. You can control the height, tilt and lift to suit your needs for customized positioning and optimized body alignment. The contoured lumbar area provides tailored lower back support to alleviate discomfort. Accommodating up to 400 lbs., this Big & Tall office chair is designed with a spacious seating area for a roomy fit and commercial-grade components that are made to last. This executive office chair features a thicker plywood subcore, reinforced back bar and heavy-duty castors for durability you can count on for all your day-to-day activities.
Related: Best Ergonomic Office Chair
Crafted with wood components, this high-back office chair is upholstered in soft bonded leather to create an elegant blend of traditional style and modern performance that is ideal for any office, home or entertainment space.
Bonded Leather
ComfortCore Plus with Memory Foam advanced layering system provides plush cushioning and optimal firmness for exceptional support and comfort.
Generous seating area and commercial-grade Big & Tall components hold up to 400lbs for uncompromised comfort, stability and durability.
Ergonomic controls adjust height and tilt for improved body alignment and customized positioning. Seat Back Height : 35.25 inch
The layered body pillows and padded head rest provide plush support and minimize pressure points and discomfort.
Chestnut (brown) bonded leather upholstery and wood components in walnut (brown) finish
---
This is the perfect chair for executives looking for deep seated comfort.
Height Range from wheel to top : 44.25 – 46.25 inches.AIR Technology flexible and contoured lumbar zone, ergonomic adjustments and elevated headrest allows customized positioning to support the body and help improve posture
Serta Smart Layers Premium Elite foam, individual pocketed ComfortCoils and deep layered body pillows finished off in a supple bonded leather provides a plush-like feel for luxurious comfort
Generous seating area and commercial-grade Big & Tall components accommodates up to 400 lbs. for uncompromising support and durability. Serta office chair has hand-sculpted upholstered arms and smooth bonded leather that delivers elegant style
10-Year Limited Warranty
Cushion Fabric: Faux Leather
---
Sleek, modern, and comfortable without adding layers of overstuffed coils. For the executive who appreciates simplicity and comfort, this chair has a lot to offer, including a wide range of colors from Black to Turquoise.
Breathable Mesh: This durable, stylish work chair's mesh seat back and sandwich mesh cushion with two layers of padding. This keeps your body happy and cool so you can concentrate on work.
Customizable: This Ignition Series task chair's customizable back recline, back height, and seat positioning will support you no matter who you are, how you work, or where you work with commercial grade quality.
Adjustable arms: Give your neck and back a break! Adjustable-height and width arms move up and down, as well as toward and away from the body to adapt to you.
Mobile friendly: Pull up to your computer desk, swivel around to collaborate with your teammate, or wheel over to the snack area for a quick break. You can count on the five-star resin base and durable wheels on this professional grade chair.
Durable high back: High-quality materials keep your chair rolling for years. Plus, you're covered with the HON Full Lifetime Warranty, just in case something goes wrong. This office chair is ANSI/BIFMA certified.
---
Not only does this chair look like the chair for a captain of industry, it feels like one. If you're tired of spending long hours at work and sick of coming home with a sore back this chair will help remedy at least the sore back. The high backed, grain cow leather stitched design looks great. Plus, the superior lumbar support can help eliminate any back issues.
Comfortable, Grain Cow Leather Stitched CEO Chair With Grade-A Quality Metal Base, Wooden Caps and Gaslift
Functional – Adjustable Height & Swivel. Premium, state of the art, butterfly mechanism offers excellent adjustability options.
Safe & Durable – top Rated premium gas lift and butterfly mechanism allows for a safe, break proof base with a maximum weight capacity of 500 Lbs.
Quality chair with beautiful, top of the line, premium quality grain cow leather. Feel refreshed after a long day of work.
Five-star Customer Support: Halter not only offers Top Grade-A quality products, but also, provides top of the line customer service along with their 1-year no questions asked warranty. You won't get this with many other brands (if any!).
---
Get the mesh comfort without the see-through mesh look. This chair is tailor made for people of any size or height. The adjustable lumbar support provides comfort and a personalized fit.
Related: Best Office Chair Under $300
With a 360 degree swivel over the base, the user can remain seated while retrieving items from an active work zone. The chair has adjustable height and width arms. You can raise and lower the arms, while also moving the arm rest in or out. This helps to reduce shoulder, neck and back strain.
Breathable Mesh Executive Chair: This work chair's mesh seat back and sandwich mesh cushion with two layers of padding keep your body happy and cool so you can concentrate on work.
Ergonomic Adjustments: Let this comfortable office chair take care of your body while you work with an easy, adjustable recline, customizable lower back support and pneumatic height adjustment.
Adjustable Arms: Give your neck and back a break. Adjustable-height and width arms move up and down, and toward and away from the body to adapt to your body.
Mobile Friendly: Pull up to your computer desk, swivel around to collaborate with your teammate, or wheel over to the snack area for a quick break with this five-star resin base and durable wheels.
Durable High Back Chair: High-quality materials keep your chair rolling for years but keep you covered with the HON 5-year Limited Warranty, just in case something goes wrong.
---
If you work in the tech industry, or at a gaming console, this red and black, or blue and black (your choice) gaming chair with footrest is a great option for one of the best office chairs under $500. Upholstered in premium cut quality PU-leather, the material is designed for breathability throughout making relaxing for hours on end behind your computer desk comfortable and enjoyable.
The built in specialized reclining system lets you customize your chair, allowing you to adjust it anywhere between 90 to 175 degrees along with complimentary safeguard tilt lock, tension control and seat height adjustment for the perfect fit.
The Merax High Back Gaming and Office chair ensures hours of comfort during long days in the office or lengthy gaming sessions. This is an investment that will take your office and gaming life to the next level today.
Pu Leather
Imported
Take your home office or gaming setup to the next level. This best office chair under $500 is complete with thick padding throughout the length of the chair that supports every inch of your body while seated.
Upholstered in premium cut quality PU-leather, the material is designed for breathability.
Customize your seating experience using the built in specialized reclining system, allowing you to adjust your chair anywhere between 90 to 175 degrees. There is complimentary safeguard tilt lock, tension control and seat height adjustment for the perfect fit.
The included lumbar cushion provides extra support for your back during long periods of sitting and can be adjusted for added support on your head, neck or anywhere on the length of your torso.
The specialized ergonomic design ensures hours of comfort during long days in the office or lengthy gaming sessions.
---
If you like sophisticated design, and cutting edge ergonomics, you'll appreciate this chair more than most. Good design, healthy support, and exceptional value are always attractive—and Sayl delivers all three. By using smart engineering to transform simple materials, Herman Miller was able to make Sayl attainable for more people.
Sayl's unframed '3D Intelligent' back lets you stretch and move, striking a healthy balance between support and freedom. The elastomer strands of the suspension back vary in thickness and tension to provide greater support in the transition areas along the spine and less everywhere else to encourage a full range of seated movement. Sayl's unframed back and Y-Tower support create a striking visual aesthetic that reveals both the designer's inspiration and intent.
As affordable as it is inventive, Sayl proves that a reasonably priced work chair can be well designed and include leading-edge ergonomics. Hence, why this is one of our top-rated office chairs under $500.
Plastic
Made in USA
This "life unframed" chair is an amazing mix of sophisticated engineering, design and ergonomics that promote a real sense of seated freedom.
Height: 34.25-38.75″ Width: 24.5″ Depth: 24.5″
Basic Model: Fixed Arms 
---
DIY Assembly 
Be aware that nearly 100% of chairs you order online (even the best office chairs under $500!) must be assembled at home. This is generally a fast and easy process that takes only minutes and requires no special tools. However, Amazon also offers an assembled rate for most chairs as well.